On August 4th, 2010, 11:30pm a pancake house at the 2000 Block of Ft Campbell Blvd was robbed by a man with a gun.  The man pointed a gun at the clerk, took the money and then fled on foot. 
Detective Ewing's investigation resulted in a 17 year old juvenile being charged with Aggravated Robbery; the gun was recovered during the course of the investigation. The juvenile was transported to a Juvenile Detention Facility.


Austin Peay State University football coach Rick Christophel attempted to combat the heat, Tuesday morning, by starting practice at 8:15am. That even proved not to be early enough.
As a result, the Governors will move up practice to 7:30am, Wednesday.
"The highest heat index (108) Monday came while we were practicing inside so we thought, in talking to the trainers, that going this morning when we did we wouldn't have any real problems getting practice in—that we would be all right," APSU Coach Rick Christophel said. "Around 45 minutes into practice our trainers told me it was already 103 degrees heat index. As a result, we backed off—we cut back some of our periods, we took more water breaks. «Read the rest of this article»

Jerry Louis Medley (B/M, DOB: 7-7-61, Given Address: 1230 Dodd Street, Clarksville) was out of jail for less than a month before he was incarcerated again.  On August 4th a vehicle was broken into on the parking lot of Pageant Lane and a purse was taken. Shortly after the purse was taken, it was discovered that one of the checks from the purse had been used to purchase food items from a pizza delivery service. 
The investigation by Detective Bradley led him to Medley.  Medley was charged with: Passing a forged writing (Forgery) and Vehicle Burglary and has a Bond of: $15,000.
School Buses are the safest way to get to school. Safety Tips from the Tennessee Department of Safety
School buses are nearly eight times safer than passenger vehicles. But children must take care when boarding or leaving the bus.
While an average of 7 school-age passengers are killed in school bus crashes each year, 19 are killed getting on and off the bus. Most of those killed are children from five to seven years old.
They are hit in the danger zone around the bus (A), either by a passing vehicle or by the school bus itself.
It is illegal for a vehicle to pass a bus with its red light flashing. «Read the rest of this article»
Fenton Johnson, the ninth of nine children, had just come from two months of taking care of his 94-year-old mother prior to his arrival at the Sixth Annual Clarksville Writers' Conference. Happy to no longer be treated as the "baby of the family" by his older siblings, he said he was g9lad to be back in the South.
Author of novels, Crossing the River and Scissors, Paper, Rock, Fenton reminded everyone that Kentucky is and is not of the South. On one hand, he said the famous Southern writer Eudora Welty claimed that her own grandmother, on returning from a visit to the Northern states, would make Eudora's father stop the car when they reached Kentucky so that she could touch the ground in the South." On the other, Fenton reminded those in the conference audience that Kentucky did not secede from the Union during the Civil War.
«Read the rest of this article»
Montgomery County Assessor Betty Burchett Encourages Property Owners Affected By the Flood to File For Property Tax Relief  by September 1st, 2010

Time is running out to apply for tax relief. If your property was affected by the flood and you were back in your home or business before September 1st you can apply for property tax relief.
To qualify for relief the applications must be in the Assessor's Office by September 1st. If you will not be back in your home or business before September 1st, you do not need to apply. Your property taxes will automatically be prorated back to May 1st under the current legislation. «Read the rest of this article»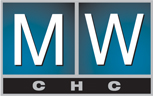 The Matthew Walker Comprehensive Health Center As a part of the National Health Center Week is offering Back-to-School Physicals, Immunizations, Blood Glucose Screenings, and Blood Pressure Screenings until Friday. (See the complete Schedule below) There will be Fun Give-aways for all ages, Healthy Snacks, and Much more. Best of all, the event is free for families without health insurance!
The Matthew Walker Comprehensive Health Center is located at 230 Dover Road in Clarksville Tennessee. For more information call (931) 920-5000. «Read the rest of this article»
"Poetry is the best method of understanding the human soul"–Beth Ann Fennelly
If there is a poet that understands the human soul it is Beth Ann Fennelly. As she read "3mths after having a baby" from her aptly named book Tender Hooks, she hooked all that were in attendance and tapped into the core of motherhood itself.
Fennelly is an Associate Professor of English at the University of Mississippi. Along with the 2004 publication of Tender Hooks, she is author of  A different kind of hunger (1997) Great with Child: Letters to a young mother and most recently the daring Unmentionables:Poems. Her 2002 book Open House: Poems won her the 2001 Kenyon Review Prize in Poetry for a 'First Book'.

«Read the rest of this article»

In the summer of 2009, Dr. Antonio Thompson, assistant professor of history at APSU, traveled to New York State to complete a prestigious three-and-a-half week fellowship at the West Point Summer Seminar in Military History.
It was an ideal way to spend the summer for a history professor. Thompson visited Revolutionary War battlefields and attended lectures by world-renowned military historians. He strolled along the banks of the Hudson River, imagining how Benedict Arnold betrayed the Continental Army in this area more than 200 years ago. The United States Military Academy at West Point, situated among the scenic Catskill Mountains, is rich with history, and at the end of his stay, Thompson felt he wasn't ready to leave. «Read the rest of this article»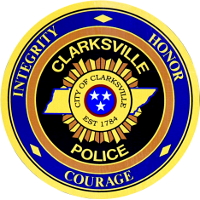 On August 9, 1 pm, a Chrsyler Sebring, driven by Janine Cash, 20, pulled out of Glendale Drive onto the 41-A Bypass in front of an oncoming Ford Edge Pickup traveling Northbound on the 41-A Bypass, driven by Elliot Lavery, 20.  The Ford Edge collided with the driver side of the Chrysler, at which time, both vehicles left the paved road down an embankment.
Janine Cash sustained a head injury and was transported to Gateway;  the two passengers in her vehicle, 19 and 22 years of age, had minor bruising and were not transported.    Elliot Lavery did not suffer any injuries.
«Read the rest of this article»