Written by U.S. Army Sgt. Brent C. Powell, 3rd Brigade, 101st Airborne Division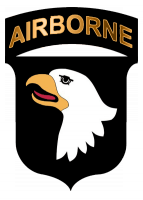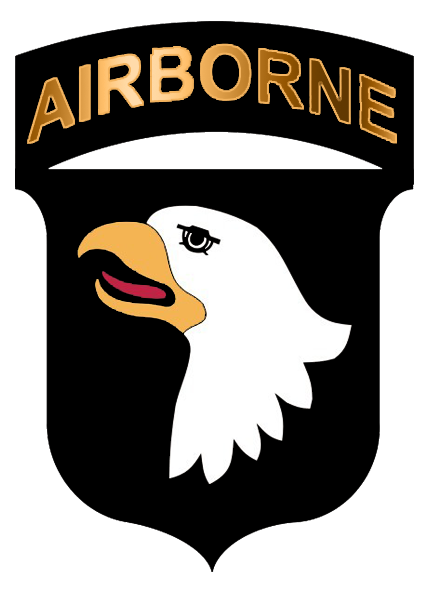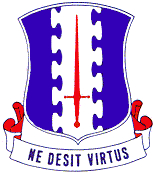 Paktya Province, Afghanistan – Mountainous terrain, narrow passes, loose gravel and winding roads spell certain danger for U.S. and coalition forces here who must navigate them with a variety of vehicles and equipment.

When a 40,000-pound mine-resistant, ambush-protected vehicle and its onboard equipment, which cost nearly $300,000, recently tumbled down a steep mountainside lodging between a large boulder and a huge rock-formation, recovering it seemed nearly impossible.

In fact, three wreckers were taken to the scene in an attempt to retrieve the vehicle. Ultimately, all three were not only unsuccessful, but each piece of equipment broke during the recovery process.

When the situation looked the darkest, the battalion commander knew that there was only one man he could count on to accomplish the mission and get the vehicle back – U.S. Army Chief Warrant Officer 2 Byrin D. Wheatley.

Wheatley, who works as an allied trades technician in the welding and machine shop of Company B, 626th Brigade Support Battalion, 3rd Brigade, 101st Airborne Division, has years of vehicle-recovery experience under his belt and a perfect record for accomplishing the mission no matter how difficult.

"The battalion commander told me a vehicle had rolled down a mountainside and was stuck in a deep ravine," said Wheatley. "The owning unit was requesting that it be destroyed in place. The commander told me to fly out there to assess the situation, and that leaving it behind was not an option."

Wasting no time, Wheatley flew to Forward Operating Base Gardez where he met with members of the local provincial reconstruction team, Army Corps of Engineers and members of the 3rd Special Troops Battalion, 101st Airborne Division to develop a plan and arrange for another wrecker.

The following morning, the team went to the rollover site.

"When I saw the vehicle and its position, my first thought was this is going to take us about three-weeks," said Wheatley, a native of Plattsmouth, NE. "The roadway above the site was very narrow and had quite a few curves that wind along the side of the mountain. There was no possibility of pulling the vehicle back up the slope."

That left Wheatley with only one other option. Go down to the ravine and try to pull the vehicle downstream and out of the wadi (dry river-bed). But even that option did not come without its own set of challenges.

"There were some large boulders in the ravine that the vehicle could get lodged against, and there was a 15-foot drop-off between the vehicle and where we had to position the wrecker," he said. "Fortunately the ACE coordinated with a local construction company to fill in the ravine and build a stable roadway for us to gain access to the overturned vehicle."

The first day, Wheatley and his crew worked late into the evening moving the huge vehicle inch by inch. However, a storm moved in and began causing rockslides, forcing the team to quit for the night.

The next day the team was at it again. They pulled, moved the wrecker, and pulled some more. It was a painstakingly slow process, but that's what it took.

"This was the most complicated recovery I have ever experienced," said Wheatley. "Most vehicles you can recover in a few hours. This one took a lot of planning, coordination and hard work. The recovery crew and security team were absolutely exhausted by the time we got the vehicle onto a lowboy trailer."

It took the team four-days and more than 200 man-hours on scene to finally recover the vehicle, but Wheatley said it was rewarding.

"I was very satisfied after it was all done," he said. "Every mission has its own unique challenges and you learn something from every one of them. I've yet to find a vehicle that is unrecoverable."

Wheatley has recovered just about every type of vehicle the Army owns at one time or another, from Humvees to the M1A1 Abrams tank. He gained most of his vehicle-recovery experience during two tours in Iraq and one in Bosnia where he recovered more than 500 vehicles.

"The main reason we want to recover these vehicles is the cost," he said. "Some of them cost more than $300,000. Also, we don't want to leave a vehicle that the insurgents can get even one piece of good intelligence from. If they do, we've lost our advantage allowing them to find and target weak points. We want to prevent that and save taxpayers a few dollars as well."

Everyone who works with Wheatley, including his commanding officer, is confident in his abilities.

"He is a tremendous asset to the battalion," said U.S. Army Capt. Tammy S. Bogart, commanding officer, Company B, 626th BSB, 3rd Bde., 101st Abn. Div. "Other units will call and ask for his advice. He's really engaged in everything he does. He has a very calm demeanor that allows him to truly assess a recovery mission and come up with the best solution."

Hopefully the battalion will not have any more vehicle rollovers or challenging recovery missions. But if they do, Wheatley stands ready to answer the call, no matter how difficult the mission.



Sections
News
Topics
101st Airborne Division, Afghanistan, Army Corps of Engineers, Bosnia, Brent C. Powell, Byrin D. Wheatley, Fort Campbell KY, Forward Operating Base Gardez, Humvees, Iraq, M1A1 Abrams Tank, Paktya Province, Rakkasan, Vehicle Recovery