Written by U.S. Army Spc. Richard Daniels Jr., Task Force Bastogne Public Affairs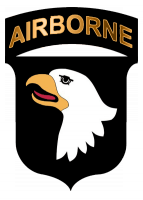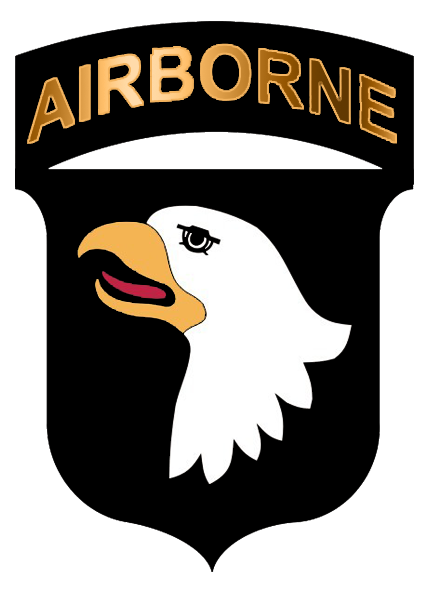 Nangarhar Province, Afghanistan – U.S. Army Staff Sgt. Sabrina Lindahl of Oroville, CA, 230th Military Police Company, Task Force Bastogne, riles up Doly, a patrol narcotics detector dog from Naval Air Station in Jacksonville, FL, for bite-sleeve training at Forward Operating Base Fenty here August 13th.
Doly assists U.S. Navy Master-at-Arms Petty Officer 2nd Class Rodney Ericson of Anchorage, AL, locate any narcotics or contraban that soldiers or Afghan civilians might possess.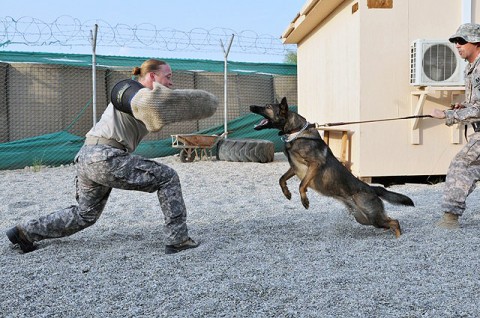 Photo Gallery