Tennessee Titans (1-1) at Carolina Panthers (0-2) Saturday, August 28th, 2010 • 7:00pm CDT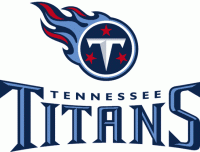 Nashville, TN — The Tennessee Titans (1-1) play their third preseason game this week, traveling to Carolina to play the Panthers (0-2). Kickoff at Bank of America Stadium (capacity 73,504) is scheduled for 7:00pm CDT on Saturday, August 28th.
The Titans are challenged with a short work week, having just five days between their Monday night victory over the Arizona Cardinals and their rendezvous in Charlotte on Saturday night. On the Tuesday following the contest (August 31st), the Titans will be required to make their initial roster cuts, trimming the team from 80 players to 75.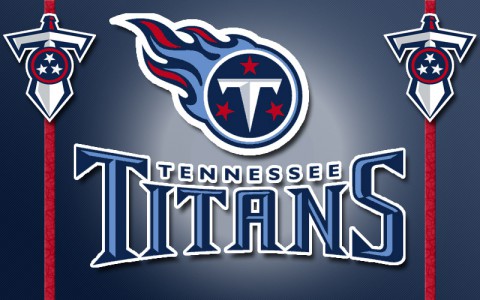 The Broadcast
The game will be televised regionally on the Titans Preseason TV Network, including flagship WKRN-Channel 2 in Nashville. Cory Curtis will handle play-by-play duties, while former Titans running back Eddie George will provide color commentary. Dawn Davenport will report from the sidelines.
The Titans Radio Network, including Nashville flagship 104.5 The Zone, will broadcast the game across the Mid-South with the "Voice of the Titans" Mike Keith, color commentator Frank Wycheck, sideline reporter Cody Allison and gameday host Larry Stone.
Last Week
The Titans hosted the Arizona Cardinals at LP Field last week on Monday Night Football. In their first home preseason game of 2010, they used 366 total yards and a seven-of-15 performance on third down to build a 24-10 victory.
The Titans starters, led by quarterback Vince Young, helped build a 10-0 lead before many made their exit in the second quarter. Young completed nine of 13 passes for 128 yards (100.8 rating) in four series before back-up Kerry Collins entered the game. The Titans scored three rushing touchdowns—one by Chris Johnson and two by Samkon Gado.
Meanwhile, the defense stymied the Cardinals offense early, as quarterback Matt Leinart and his teammates were held by the Titans defense to three-and-outs on their first three drives and three total points in the first half.
In Week 1 of the preseason, the Titans lost on the road to the Seahawks, 20-18.
The Panthers
The Panthers have started the preseason with consecutive losses. Last Saturday they hosted the New York Jets and suffered a 9-3 setback, as their scoring was limited to a 42-yard field goal by John Kasay. In their first preseason game, the Panthers lost to the Ravens in Baltimore by a final score of 17-12.
The Panthers roster has gone through a transition in 2010. There have been several notable departures since last season, such as defensive end Julius Peppers (now in Chicago), Jake Delhomme (Cleveland) and wide receiver Muhsin Muhammad (retired). However, John Fox, now in his ninth season as head coach, has a young nucleus remaining with the team that includes linebacker John Beason, cornerback Richard Marshall and running backs DeAngelo Williams and Jonathan Stewart.
Fourth-year quarterback Matt Moore has stepped into a starting role in the wake of Delhomme's departure. The Oregon State product has completed 10 of 24 passes for 89 yards and one interception in his first two preseason appearances. Additionally, the Panthers used a second-round draft pick in 2010 on former Notre Dame quarterback Jimmy Clausen. In his first preseason, Clausen has passed for 152 yards and two interceptions on 17-of-37 passing.
Titans-Panthers Series History
The Titans have played fewer games against the Panthers than any other NFL team. There have been just three regular season matchups and no preseason meetings since the Panthers began play as an expansion team in 1995. The Titans have won the last two regular season games with the Panthers after losing the initial meeting.
In 1996, the then-Houston Oilers and Carolina Panthers met in one of the final games to be played in the Houston Astrodome. In the Panthers' second year of existence, they won what turned out to be their third game of an eight-game winning streak that ended with an NFC Championship Game loss at Green Bay. In a 31-6 victory, Panthers quarterback Steve Beuerlein tossed three touchdowns and linebacker Sam Mills returned a fumbled exchange between Titans quarterback Steve McNair and center Mark Stepnoski 41 yards for a touchdown.
Despite collecting five more first downs (17 to 12) and 17 more yards (274 to 251) than Carolina, Houston's only points in the game came from two field goals by kicker Al Del Greco.
The tables were turned in the 2003 rematch. The Titans traveled to Carolina and came away with a 37-17 win, which was their third victory in a six-game winning streak and a run of nine wins in their last 11 games of the regular season. The Panthers had opened their season with five consecutive victories before their loss to the Titans. McNair passed for one touchdown and ran for another in the game. Kicker Gary Anderson made three field goals, and the Titans scored 20 points off turnovers, including a 32-yard fumble return for a touchdown by linebacker Keith Bulluck.
In 2007, the Titans improved their record to 6-2 through eight games with a 20-7 victory over the Panthers at LP Field. The Titans scored touchdowns on rushes by Vince Young and LenDale White, and Rob Bironas booted a pair of field goals in the game, including a 53-yarder.
Sections
Sports
Topics
Al Del Greco, Arizona Cardinals, Baltimore Ravens, Bank of America Stadium, Carolina Panthers, Chris Johnson, Cory Curtis, Dawn Davenport, DeAngelo Williams, Eddie George, Gary Anderson, Houston Astrodome, Houston Oilers, Jake Delhomme, Jimmy Clausen, Joathan Stewart, John Beason, John Fox, Julius Peppers, Keith Bulluck, Kerry Collins, LenDale White, Mark Stepnoski, Matt Leinart, Matt More, Muhsin Muhammad, National Football League, New York Jets, NFL, Richard Marshall, Rob Bironas, Sam Mills, Samkon Gado, Steve Beuerlein, Steve McNair, Tennessee Titans, Vince Young, WKRN-Channel 2