By Teresa M. Walker
The Associated Press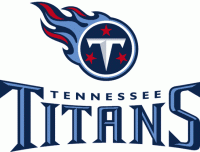 Nashville, TN – If Tennessee receiver Kenny Britt keeps playing like this, defenses won't be able to focus only on stopping Chris Johnson.
Kerry Collins threw three touchdowns to Britt, who had the best game of his career two days after being involved in a bar fight, and the Titans scored a team-record 27 unanswered points in the fourth quarter to beat the Philadelphia Eagles 37-19 on Sunday.
Britt had the best receiving game in the NFL this season. He caught touchdown passes of 26, 80 and 16 yards and finished with 10 receptions for 225 yards — all career highs for the second-year player on a day when he didn't start as punishment for his role in the fight.
"They see we got a receiver that can make plays downfield. They can't just leave him one-on-one and things like that," Johnson said. "It's all up to them who they want to stop."
Tennessee got 17 of its points off three Eagles turnovers — all by Kevin Kolb, who lost his starting job when coach Andy Reid announced after the game Michael Vick will start after the Eagles' bye. «Read the rest of this article»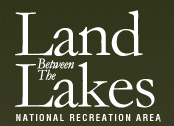 Golden Pond, KY – Enjoy an outdoor fall recreation opportunity by taking a drive through Land Between The Lakes (LBL) National Recreation Area. Revel in the cooler days, changing seasons, and autumn colors of your National Forest.
Visitors to LBL interested in viewing fall colors may do so by driving on the public access roads or by hiking, biking, horseback riding, or ATV riding on their respective designated trails. 
«Read the rest of this article»
APSU Women's Soccer

Cookeville, TN – A 2-1 Ohio Valley Conference win against Tennessee Tech has put Austin Peay State University women's soccer team into the postseason tournament for the second time in program history.
The No. 3-seed Lady Govs will face No. 6 Murray State in first-round action of the 2010 OVC Soccer Championship at 8:00pm, November 4th, in Morehead, KY.
«Read the rest of this article»

Clarksville, TN – On October 24th, 2010 around 1:22am, a two vehicle crash sent two to Vanderbilt while two others sustained minor injuries.  Bobby Mai, 27 was driving a 95 Ford Taurus westbound on the 41A Bypass and had Andrena Engel, 35 (front seat) and a 15 year old female (back seat) as passengers in the vehicle. 
Shannon Smith, 54 was driving a 2001 Ford Ranger eastbound on the 41A Bypass. 
«Read the rest of this article»
In a Letter to the Editor, Clarksville Tennessee resident Terry McMoore lays out his support for Mayoral Candidate Gabe Segovia
Gabe Segovia was my city council representative for eight years and while serving as my council representative, I found I could always depend on him to be there if I had a problem or question.
As the average citizen and on the outside looking in there was a lot I didn't know about city government. He was always helpful in informing and educating me on the workings of government and especially city government. Additionally, while he served on the council from 1997 to 2005, he never missed a council meeting. His record is 96-0. He also served as vice-mayor of Clarksville for two years.
Segovia held monthly community meetings where he provided information to the public and citizens could present their concerns and ask questions about the city's actions and programs. Those meetings were not restricted to just residents of his ward; people from anywhere in Clarksville were welcome and many became regular attendees. «Read the rest of this article»
APSU Women's Golf

Memphis, TN – Austin Peay State University women's golf team hopes to maintain the momentum it created in the final round of the Lady Govs own tournament when they head to Memphis to play in the inaugural Memphis Women's Invitational.
Hosted by Memphis, the tourney will consist of 54 holes, 36 on Monday and 18 Tuesday, on the par-71, 6,176-yard Ridgeway Country Club course.
The Lady Govs shot a final-round 305-tying for low round of the day-in Tuesday's final round of the F&M Bank APSU Intercollegiate to move from seventh to fourth. The 305 was 10 strokes better than their previous tourney best round in 2000.
«Read the rest of this article»
Written by U.S. Army Sgt. Scott Davis
Regional Command East Public Affairs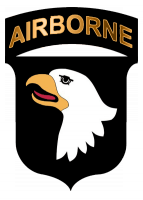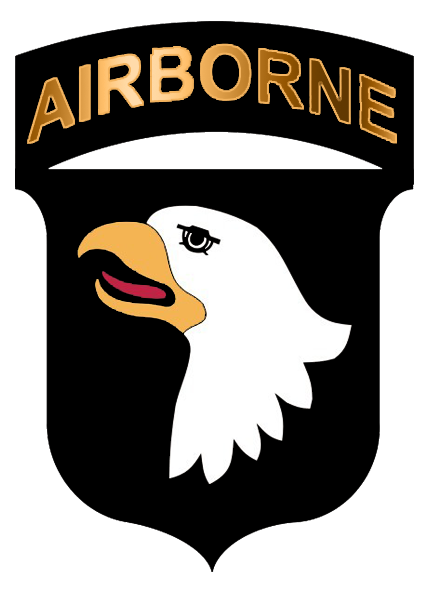 Bagram Airfield, Afghanistan – Whoever said "never trust a skinny chef" could not have been thinking about military cooks at the time. Meet the 185-pound U.S. Army Sgt. Bill McDonald.
McDonald is a 28 year old Quincy, IL, native and a baker in the Command Joint Task Force 101 commander's chow hall. He is especially known for his creative work in making cakes.
McDonald is currently deployed to Afghanistan. He started making cakes in May; about a month of he arrived to Bagram Airfield.
"No one really showed me how to make cakes," McDonald said. "One day, someone told me to make one by reading the directions but, let me tell you, there's a lot more to it than that."
«Read the rest of this article»
Funds to Be Used for Health Department Improvements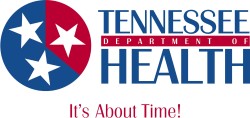 Nashville, TN – Tennessee health departments have been awarded a total of $6,519,124 in federal funding by the United States Department of Agriculture for the Women, Infants and Children Special Supplemental Nutrition Program. The funds will be used for renovations at 20 county health department clinics across Tennessee to improve services to WIC clients.
"WIC is an important resource that provides food security and nutrition education to thousands of Tennessee mothers and children," said Health Commissioner Susan R. Cooper, MSN, RN. "By committing these financial resources, the USDA has ensured these families will continue to have access to this crucial health  service." «Read the rest of this article»
In a Letter to the Editor, Clarksville Tennessee resident Wanda McMoore lays out her support for Mayoral Candidate Kim McMillan
If you really want to know who you should vote for to lead Clarksville during the next four years, I am here to tell you, vote for Kim McMillan. I am casting my vote for the one candidate who has already proven that she is a leader and strong representative for Clarksville and Montgomery County, Tennessee.
In case you didn't know, or may have momentarily forgotten, Kim McMillan has served our community as a State Representative for twelve solid years, during which time her intelligence, leadership capabilities and interpersonal work skills helped to have her elected by her peers as the TN State House Majority Leader.  Kim has experience also in the state Finance, Ways and Means Committee as well as the State Budget Subcommittee.   Additionally, Kim served as Governor Bredesen's Senior Advisor. «Read the rest of this article»

Nashville, TN – The Tennessee Wildlife Resources Agency has announced the Arnold Engineering Development Center (AEDC) Wildlife Management Area units 1 & 2 permits first come, first serve November and December deer permits will go on sale October 27th at 8:00am (CDT). These will be the final first come, first serve deer hunts to occur for this year's hunting season.
The permits can be purchased through the TWRA website at www.tnwildlife.org by clicking "Buy a License Here" icon located on the right side of the home page. The permits can also be purchased at any TWRA licensing agent. «Read the rest of this article»