APSU Women's Basketball

Jacksonville, AL – Austin Peay women's basketball team begins its only February roadtrip when it visits Jacksonville State for a 7:00pm, Thursday, Ohio Valley Conference contest at Pete Mathews Coliseum.
The Lady Govs recently finished a three-game homestand with an unblemished record. Austin Peay closed the homestand with a 74-66 victory against Tennessee State, Saturday. The Lady Govs led by 20 points in the second half but had to hold on late to secure the victory. Offensively, the Lady Govs saw five players score 10 or more points for the second consecutive game.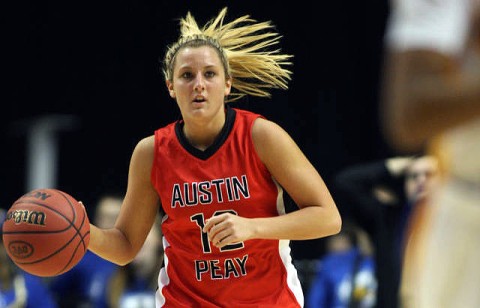 Junior Whitney Hanley led the Lady Govs in scoring for the third consecutive game, scoring all of her 17 points in the second half. Senior Brooke Faulkner chipped in 14 points on 5-of-9 field-goal shooting. Senior Dalila Thomas scored 11 points off the bench while junior Jasmine Rayner and freshman Nicole Olszewski each added 10 points.
Jacksonville State returns home to begin a three-game, season-ending homestand following a heartbreaking 69-66 loss at Murray State, Saturday. The shorthanded Gamecocks – they had just seven players available – rallied from a 12-point second-half deficit to tie the game with one minute remaining, but could not take the lead.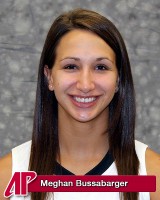 Senior Candice Carmine led Jacksonville State with 15 points and a career-high 18 rebounds, including 12 offensive rebounds. Senior Danielle Beneby added 15 points, grabbed six rebounds and four steals.
Austin Peay won the season's first meeting between the two teams, a 65-54 come-from-behind victory January 22nd. After making just nine first-half field goals and trailing 32-31 at halftime, Austin Peay made 15 field goals in the second frame and scored 34 points. More importantly, the Lady Govs held Jacksonville State to just seven second-half field goals and 22 points.
Sophomore Meghan Bussabarger recorded her season's second double-double, leading Austin Peay with 12 points and grabbing 11 rebounds. JSU's Carmine led all scorers with 16 points and grabbed nine rebounds.
Key Notables From Lady Govs vs. Tennessee State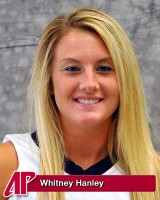 Junior Whitney Hanley led APSU in scoring for the third consecutive game. However, she scored all of her game-high 17 points in the second half. She was held scoreless after playing just 10 minutes in the opening half.
For the second consecutive game five Lady Govs players scored 10 or more points. Prior to last Saturday's occurrence, it was a feat not accomplished this season.
Senior Brooke Faulkner (14 points) scored more than 10 points for the third consecutive game and for only the seventh time this season.
Senior Dalila Thomas (10 points) reached double-figure scoring territory for the fifth time in the last six games.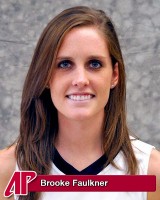 Austin Peay needed a season-high 74 points to secure the victory. It topped their 73-point effort against Utah Valley (November 20th) and only was their fourth 70+ point outing this season.
Austin Peay nabbed a season-high tying 12 steals, tying the mark set against UT Martin last Thursday.
Austin Peay tied a season high with 29 free-throw attempts and fell just one shy of tying its season high in free-throws made (21).
Tennessee State shot 41.5 percent from the field, becoming only the fourth OVC opponent (in 14 OVC games) to breach the 40 percent mark. It was the first squad to do so since UT Martin in a January 6th contest (8 games).
Next Up: Tennessee Tech
Austin Peay and Tennessee Tech will renew their long-lived rivalry with a 5:30pm, Saturday contest in Cookeville. The two teams have split the last four meetings in the series. However, Austin Peay has not won at the Eblen Center since the 2006-07 season – a three-game losing streak – and has just five victories all-time there.
Next Carrie Daniels Show, Wednesday
The Carrie Daniels Show will return with a 6:00pm, Wednesday, show live from Edwards Steakhouse on Franklin Street in Clarksville.
Hosted by Brian Rives for the third consecutive season, the show will air live on WVRY 105.1 FM and be simulcast over the internet at www.LetsGoPeay.com.