APSU Men's Basketball

Clarksville, TN – Four Governors tallied double figures as Austin Peay State University defeated Eastern Illinois, 65-56, Thursday night in Ohio Valley Conference action in Dave Aaron Arena.
The victory improved the Governors to 18-12 overall and 12-5 in the OVC. Eastern Illinois, which needed a pair of OVC wins this weekend along with a double defeat by UT Martin to earn a potential league tourney berth, fell to 9-19 overall and 4-13 in the OVC.  The Panthers will end their season Saturday at Tennessee State.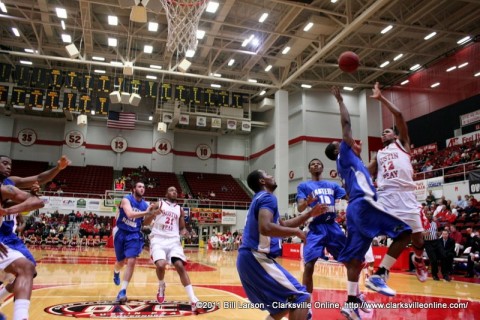 Center John Fraley (14 points/10 rebounds) and guard TyShwan Edmondson (13 points/11 rebounds) recorded double-doubles while point guard Caleb Brown tied Fraley for team scoring lead with 14 points. Josh Terry, breaking a string of four single-digit performances, added 12 points.
In an uneven performance, Austin Peay led from the outset and controlled the first half, leading by 10 at halftime. However, the early part of the second half was totally different.  Eastern Illinois scored the half's first eight points, four by James Hollowell, to make it a 33-31 contest.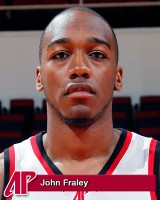 Melvin Baker came off the bench to knock down a jumper to stem the momentum only temporarily  before a Hollowell three pointer and Jeremy Granger jumper gave Eastern Illinois its first lead, 36-35, with 14:43 remaining.
Less than 30 seconds later, John Fraley converted inside as the Govs regained the lead, an advantage they would never relinquish, although the Panthers would stay within striking distance over the next four minutes as APSU battled woeful (27.6 percent) second-half shooting.
With the Govs leading 44-40 with 10 minutes left, Edmondson, off a fast break, knocked down a three pointer from the left wing to give the Govs a seven-point margin.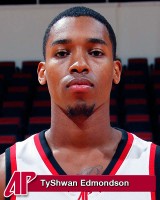 Eastern Illinois would not get closer than six points the game's remainder as the Govs would lead by as much as 11 on six different occasions in the final 8:30 minutes.
Granger led all scorers for EIU with 15 points before fouling out while Hollowell added 13.
For the fourth straight game, Austin Peay won the rebound battle, this time by a convincing 48-38 margin. In fact, freshman forward Will Triggs narrowly missed being a third Governor with a double-double as he finished with eight points and 11 rebounds.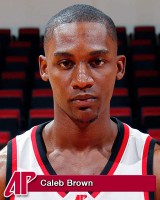 For the game, APSU held Eastern Illinois to just 34.9 percent shooting (22 of 63), but the Governors were not much better (37.7 percent/23 of 61).
The Governors will close out the regular season with a 7:30pm, Saturday home contest against Southeast Missouri before heading to the OVC tourney in Nashville next Thursday.
Photo Gallery