Bill would provide Unemployment benefits to Military Spouses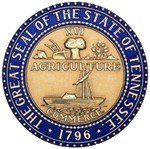 Nashville, TN – A Senate committee unanimously passed a bill by State Senator Tim Barnes Tuesday to help Tennessee military families by extending unemployment benefits to individuals who leave their jobs to accompany their spouses on a military transfer.
 
"In our area, we take a lot of pride in supporting our military families," Barnes said. "Today's decision moves us one step closer to again matching our words with our actions."
 
The bill (SB884/HB984) would require the state to pay unemployment benefits for those who left their jobs as a result of a spouse's military transfer. More than 1,700 Tennessee military spouses are employed and have to transfer each year.
Tennessee is one of only 12 states that do not currently provide unemployment benefits for military spouses forced to leave their jobs due to a military transfer. Tennessee would likely see about 73 unemployment claims from military spouses each year, according to the state Department of Labor and Workforce Development, resulting in an estimated cost of less than $278,800.  
Testifying at Tuesday's Senate Commerce committee meeting was Robin Miller of Clarksville, whose husband Sgt. Matthew Miller has gone through three deployments – two to Iraq and a current deployment to Afghanistan. He has orders to report in December to Fort Irwin, CA, a small base in the middle of the Mojave Desert that is 31 miles away from the nearest town.  
Robin Miller, a teacher at Rossview High School, told committee members that she would have to stay in Tennessee and choose her job over her husband if they didn't receive some form of assistance.  
"Military spouses are being penalized for deciding to keep their families intact," said Miller, who was born on the naval base in Millington, Tennessee. "Ironically, if I were fired or my position were cut, I would be eligible for unemployment."  
Several members of the committee thanked Miller for attending before voting 9-0 to pass the bill to the Senate Finance, Ways and Means Committee. Should the bill pass the full Senate, the House version would have to be reconsidered in a subcommittee.