Clarksville, TN – A Tennessee Emergency Management Agency official said this afternoon that the Cumberland River level at Clarksville will not be affected by a backup of water in Lake Barkley after Barkley Dam has shut down.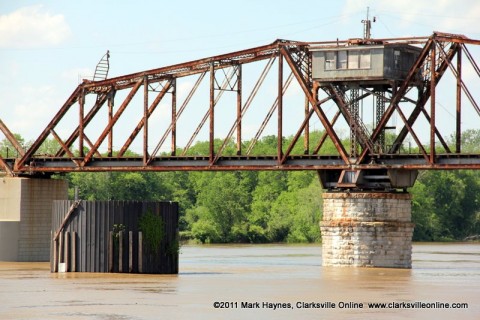 Nick Fielder, infrastructure branch chief for TEMA, said the water level at Clarksville is currently around 46 feet, which is flood level, and will continue to recede. A level of 53 to 55 feet would reach Riverside Drive but not flood it. 
Some Riverside Drive businesses had received incorrect information in telephone calls that water levels of the Cumberland River would reach 1 to 1 ½ feet higher than the level of the 2010 Flood.
Kay Steed, the Corp representative at TEMA, said the Corp of Engineers would not contact businesses directly, but instead would contact Montgomery County Emergency Management Agency and the City and County Mayors, which did not happen.
Fielder said the lake level in Stewart County will reach some three feet higher than the 2010 Flood level. Officials in Stewart County are taking appropriate measures to prepare.
Anyone who may have received a direct telephone call from someone claiming to be an Army Corp of Engineer official, please contact Deputy EMA Director Jerry Buchanan at 931-320-2203.