Written by Spc. Michael Vanpool
101st Sustainment Brigade, 101st Airborne Division (AA) Public Affairs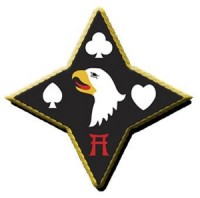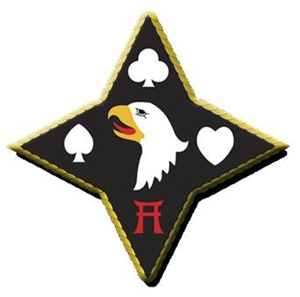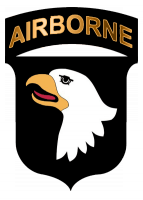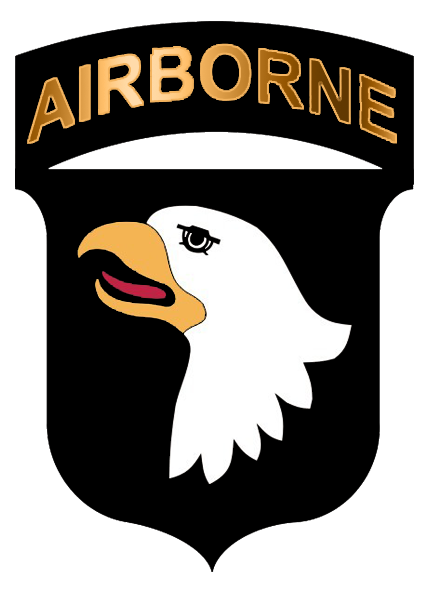 Bagram Airfield, Afghanistan – As a group of eleven Air Force medics prepare their journey home, they stood in formation for awards after six months of supporting Task Force Lifeliners.
One of these airmen, Airmen 1st Class Bryenna Brooks, was awarded the Purple Heart for injuries she received just a week before.
Along with the Purple Heart, Brooks also received a Combat Medical Badge, an Air Force Combat Action Medal for her actions, and a Joint Service Commendation Medal for her actions, June 3rd.
The Sherwood, WI, native was on a convoy with the 59th Quartermaster Company, 142nd Combat Sustainment Support Battalion, 101st Sustainment Brigade, during a resupply mission. She was the secondary medic for the convoy.
When the soldiers of the 59th and the airman were rolling down the road, the mine resistant ambush-protected vehicle Brooks was in with four soldiers started taking small arms fire. As the crew prepared for the attack, a rocket-propelled grenade was shot at the MRAP.
The RPG entered the vehicle over Brooks's left shoulder, injuring herself and three of the soldiers inside with shrapnel. After the attack, the crew continued down the road to the nearest combat outpost as Brooks aided the other wounded service members.
"We were all very lucky to come out with minor injuries," Brooks said.
More than a week later, the gun truck crew came out to a ceremony outside the 101st Sustainment Brigade headquarters. Soldiers from the three companies that the medics went out with looked on as they said goodbye to their medics.
Air Force Brig. Gen. Darryl Roberson, the commander of the 455th Expeditionary Wing, Bagram Airfield, made a special trip to the 101st Sustainment Brigade headquarters to award Brooks and the ten other airmen.
A Purple Heart is not a common award for deployed airmen, and anytime one is awarded to an airman a general officer must personally recognize and pin the awardee, Roberson said.
Roberson pinned the eleven Airmen with Joint Service Commendation Medals. Air Force Staff Sgt. Kristin Taylor also received the Air Force Combat Action Medal and Combat Medical Badge during the ceremony. He reminded the group the importance of a Purple Heart, and its role as the oldest award in the United States military.
Brooks walked around after with the most medals hanging off her pocket of the group, a sign from her mission the previous week. "I feel honored to receive it, but mainly I'm very happy we all survived," Brooks said.
During the next week, the small group will travel back to their home stations. The 11 medics deployed from various bases across the United States. Brooks will return back to Barksdale Air Force Base, LA, and her job in the ambulance services on the flight line there.
Most of the medics work in a clinic or hospital stateside, and opportunities to deploy as combat medics rarely arise.
"We only deploy one or two people at a time," Brooks said. "After this tour, I'd be fine to deploy again."