Written by Sgt. 1st Class Peter Mayes
101st Sustainment Brigade, 101st Airborne Division (AA) Public Affairs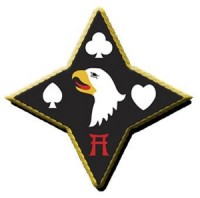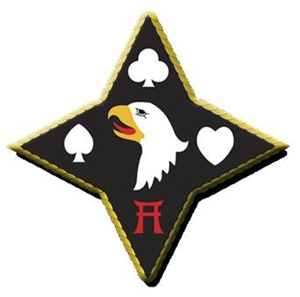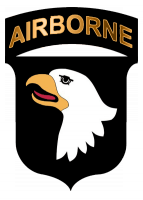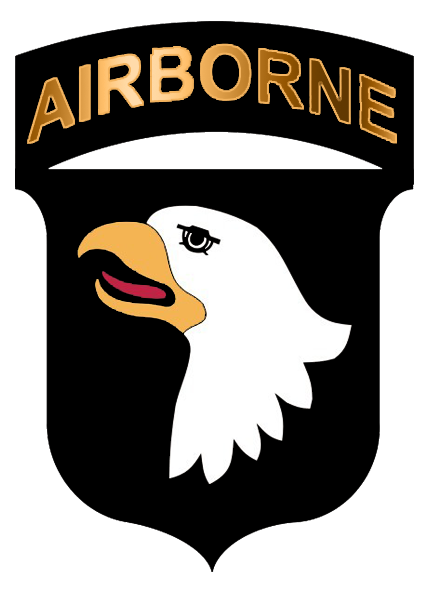 Bagram Airfield, Afghanistan – It's not uncommon for family members to serve together in a combat operation, or even unusual for former drill sergeants to eventually serve with one of the Soldiers they trained during basic training.

The Army is chock-full of stories of parents and children, married couples, and siblings all deployed together in theater. Being a soldier, however, who's led both a parent and their child at different points of one's career is something entirely different.

Such is the case for Lt. Col. Robert Eoff, who has the unique distinction of falling in this particular category. He recently learned that one of the sSoldiers in the brigade – Pfc. Jasmine Edwards – is the daughter of one of his former platoon sergeants back in his days as a young officer at Fort Bragg, NC.

Eoff, the executive officer for the 101st Sustainment Brigade, said he even knew Edwards when she was a baby. Her mother, then Sgt. Andrea Notice-Mitchell, was one of Eoff's ammunition managers at the Materiel Munitions Center, and would bring baby Jasmine to the office on occasions, he said.

"Never in my wildest dreams did I think her daughter would be serving with me in the same unit in combat," Eoff said. "It is pretty rare when you hear that a soldier you worked with has a child that is under the same care, if you will, of that same leader a generation removed."

Edwards, a brigade computer automations specialist, said she concurred with Eoff, but was not surprised.

"I was just like, 'Oh my God!' My mom knows a lot of people, so it's kind of normal, but still kind of shocking," she said.

Eoff said he first met Edwards' mother, who is now a retired Sgt. 1st Class, when they were assigned to the 8th Ordnance Company at Fort Bragg, where he was a platoon leader and she (then known as Sgt. Mitchell) was one of his squad leaders. They worked together again when they were both assigned to the MMC, he said.

"She was one of my best squad leaders," he said. "We worked together there for about two years, and then when I moved up to the MMC, she was reassigned there and worked as one of my ammunition managers for about a year-and-a-half."

Eoff said Sgt. Mitchell got married and became Sgt. Notice-Jones and was expecting while there. When she had Edwards, he said Edwards' mother would bring her to the office and "do the things that most parents do with a baby."

"She'd show her off, parade her around, and pass her around to folks, and take all kinds of pictures," he said.

He said he learned about the relationship recently as he was having some computer issues and went to the help desk, where Jones was talking on the telephone with her mother.

"I told her I would come back later," Eoff said.

Edwards said her mother asked who was asking for her daughter, and when she told her, things started to click. Her mother then asked for the spelling of the XO's last name, and realized she knew him, she said.

"She was like, 'I know him!' and I told her, 'No you don't, chill out," she said.

Edwards said her mother asked to speak to Eoff, so she went to his office to deliver the message. "He gave me this real shocked look," she said. "He got up and came and talked to her and realized who she was."

Edwards said Eoff and her mother talked for about 30 minutes, catching up on old times. "He said he knew me when I was a baby, and he knew my sister and my dad … it was crazy," she said.

Eoff said he recognized Edwards' mother's laugh immediately. e also said he and Jones' mother kept in touch some during the years, writing each other Christmas cards, and would often visit her at Fort Bragg after she retired at the cemetery where she worked outside Spring Lake gate between 2001 and 2005.

"We had a general idea of what we were doing and who are families were," he said.

Eoff said he sees a lot of similarities between Edwards and her mother.

"She's very conscientious, wants to do a good job, is professional at all times and has good military bearing," he said. "You can tell that she is disciplined and that she learned that from her parents, who were both military. She's got the background as a military child, and as a soldier herself. "

He also said she's a lot like her mother in her personal demeanor. "She smiles a lot, she's always happy… her mother was quite interesting to have as a squad leader because she could go from that mother hen-type to being very strict if you got out of line. It made her very effective as a leader."

Edwards said the lieutenant colonel shared with her a few stories about serving with her mother. "He told me that she was a really good non-commissioned officer, and that I should strive to be like her if I decide to stay in," she said.



Sections
News
Topics
101st Airborne Division, 101st Sustainment Brigade, Afghanistan, Bagram Airfield, Fort Bragg NC, Fort Campbell KY, Peter Mayes