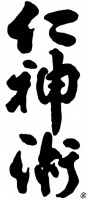 Clarksville, TN– Most people have a reluctance, even a fear, of trying new things. A healing technique that has a Japanese name and involves another person touching your body may make many Tennesseans feel that it's not something they want to encounter.
Jin Shin Jyutsu (pronounced "jin-shin-jit-soo") may seem new and different, but I can assure you it's neither something to avoid nor is it something to fear. It is an age-old healing technique that originated in Japan about 1900 when Jiro Murai, a philosopher, recovered from a life-threatening illness after he rediscovered its methods. The words themselves mean "the art of the Creator in the person of compassion."
This healing art involves having a therapist gently touch specific points on one's body while you lie fully clothed on a massage table with, if you like, a small pillow under your head and a larger one under your knees. If you're fortunate, you'll have therapist Christina Burawa helping you rid yourself of stress and pain.
As far as she knows, Christina is the only Jin Shin Jyutsu practitioner in Clarksville, although there is a group of practitioners in Greenville, Tennessee, and another in Louisville, Kentucky. She was trained in Scottsdale, Arizona where she lived at the time with her husband, Christopher. They relocated to Clarksville, TN when Christopher was hired to become the director of the Center of Excellence for the Creative Arts at Austin Peay State University. Christina has an intimate treatment space setup in their home near Cumberland Drive.
Appointments with Christina may be made by calling 931.539.9265 or by e-mailing christinaburawa @gmail.com for further information.
Jin Shin Jyutsu works with 26 energy points on the body. When these become blocked, results may include muscle aches, a feeling of malaise, or cranky joints. Christina's clients include chronic pain sufferers who frequently find Jin Shin Jyutsu helps to relieve their symptoms.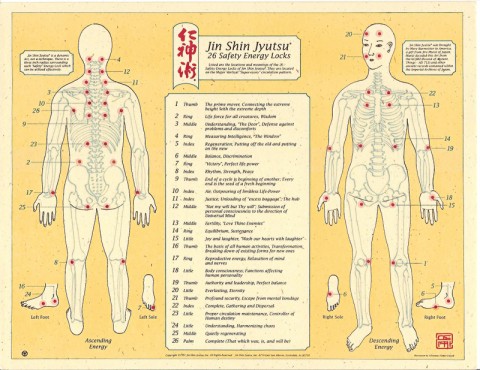 Christina's sessions last one hour. During that time, depending on the type of condition the client is experiencing, Christina selects particular sequences of hand placements on the body, called "flows," gently touching two points on the body at once. If she needs to touch the person's back, she puts her hands beneath the sheet on which the client is lying and holds that point on the body until she feels a positive change in energy at that point.
For many Americans who are not familiar with Eastern healing methods, it is almost incredible that this type of therapy could relieve stress or pain. As a recipient of a session with Christina, I can assure you that it is not only possible but incredibly effective. At the end of one hour, I was tremendously relaxed and free of stress. As most of my readers know, I am a teacher and any teacher can tell you that we live with incredible stress every day of our lives—and it's getting worse by the day (thanks to the amazing number of people who consider themselves experts in education without any basis for that assumption.)
The training for Jin Shin Jyutsu is centered in Scottsdale, Arizona, where Christina learned the techniques she now uses. She also holds a Master of Fine Arts degree, is a certified teacher of Reiki, and has advanced certification in therapeutic massage.
The practice of Jin Shin Jyutsu is not to be confused with massage. Massage involves pressure on muscles in the human body whereas Jin Shin Jyutsu involves only light touch and keeping the practitioner's hands in each particular position for as much as five minutes. Some of the Jin Shin Jyutsu flows are for relief of pain, insomnia, or fatigue, or to restore emotional, hormonal, and mental balance. It has proved a useful complement to conventional Western medicine in the treatment of heart disease, with heart transplant patients, and is now involved in research with cancer patients.
Jin Shin Jyutsu does NOT use needles, pressure or rubbing. Christina has very warm and gentle hands. She gives the client an outline of what procedures she will be using prior to the person's lying down. The client can listen to quiet music, may want to talk through the session, or may just want to lie quietly with eyes closed.
Sessions are very reasonably priced at $35.00 per hour. A summer special for five sessions at $150.00 gives the client one year to use them all.
Jin Shin Jyutsu is being used in many major hospitals. Research at California Pacific Medical Center discovered that both anxiety and depression were reduced by the use of Jin Shin Jyutsu therapy before heart transplant surgery.
If you are suffering from stress, chronic pain, or are facing surgery for which you are experiencing anxiety, you should try Jin Shin Jyutsu. Christina Burawa is a practitioner you can trust with confidence to introduce you to this art and perhaps make a tremendous difference in how you feel.
I have been there, done that, and can highly recommend her professionalism and ability to reduce stress; I can hardly wait for my next session.