State ranks 5th in CNBC study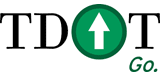 Nashville, TN – For the second year in a row, Tennessee's transportation system ranks as one of the best in the nation, according to CNBC's 2011 study "America's Top States for Business." The business news network scored all 50 states on 40 measures of competitiveness, including the vitality of each state's transportation system.
Tennessee's overall score ranks the state as the fifth best in America in the category of "Transportation and Infrastructure."
"This recognition speaks volumes about TDOT's commitment to maintaining a superior transportation system," TDOT Commissioner John Schroer said. "The strong support from Governor Haslam, the Tennessee General Assembly, contractors, and local citizens is the reason our state's transportation system ranks among the best in the nation."
"This acknowledgement is a true testament that the department and the industry strive to build and maintain a high-quality transportation system," said Kent Starwalt, President of the Tennessee Road Builders Association. "We are pleased the state is being recognized for these efforts."
The CNBC study measured the states' transportation systems based on the quality of the roads and by the value of goods shipped by air, land, and water. This is the 5th year the news network has performed the study.
Sections
News
Topics
Air, America's Top States for Business, Bill Haslam, CNBC, contractors, Governor, Infrastructure, John Schroer, Kent Starwalt, Land, TDOT, Tennessee Department of Transportation, Tennessee General Assembly, Tennessee Road Builders Association, transportation, water