APSU Sports Information: APSU Golf

Cleveland, OH – Austin Peay State University men's golf team finished third at the 18-hole CSU Invitational, Tuesday, played at Canterbury Golf Club. The tournament, originally schedule for 54 holes, saw the first two rounds canceled due to heavy storms.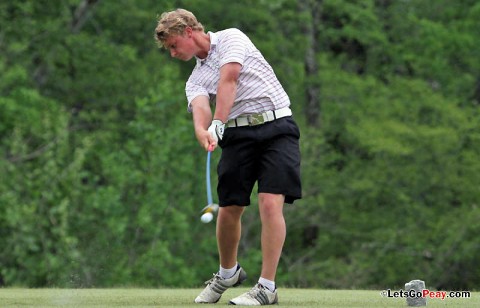 IPFW won the event with a 289, followed by host Cleveland State at 294 and the Govs at 295. North Dakota State and Oakland shared fourth place with a  298, while Appalachian State and Youngstown State each shot 299 for sixth.
"It's always tough to play an 18-hole tournament," head coach Kirk Kayden said. "I'd love to see this course when it was dry, I'm sure it's beautiful. Today, the course was soaking wet and so muddy. The greens were soft and very impressionable and there was no roll in the fairways."
The Govs have had absolutely no luck at the CSU Invitational as this marks the second-straight year the event has been rain-shortened. It also is the second consecutive third-place finish for the Govs at Canterbury.
Sophomore Anthony Bradley led the Govs with a one-under par 71, his team-best third round par or better this season, good enough for a third-place tie. Junior Dustin Korte also garnered a top-10 finish with a one-over 73 putting him tied for ninth.
Sophomore Trey Tarpley was one shot behind Korte, but t-15th, while sophomore Marco Iten and freshman Tucker Wallace both shot 77.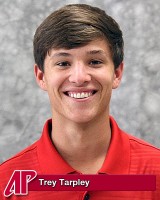 "I really felt like another 18 holes and we could've won this thing," Kayden said. "We're getting closer to having all five guys playing well at the same time. Today was a nice day, but the damage on the golf course was already done. Luckily, we have two more tournaments that are very doable for us."
Kayden takes his team back to Ohio, next week, for the Cincinnati's Bearcat Invitational. After that, the Govs wrap up the fall season with their home tournament, the F&M Bank APSU Intercollegiate, October 17th-18th, hosted at the Links at Novadell.