Essay Written by Elizabeth Hickman of Fort Campbell High School
As part of the Clarksville Kiwanis Club's Memories of Service and Sacrifice Project "Interview a Veteran" Contest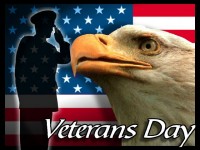 Colonel William Hickman is 50 years old and has obtained 28 years worth of memories in the United States Army. These memories include loss, pain, sorrow, happiness, joy, and pride. He has received a lot of awards for his leadership and perseverance.
Colonel Hickman entered the United States Army at the young age of 22 after graduating from Vanderbilt University.
His first assignment was unforgettable, Fort Bragg, North Carolina.
 There he was assigned to the Eighty-Second Airborne Division from 1983-1986, as a Platoon Leader. Also, while stationed there, the division visited Puerto Rico for a training exercise. It was not a typical landing either. The division jumped out of planes with parachutes as one of the training drills.
In 1986, Colonel Hickman was assigned to the 325th Airborne Battalion Combat Team located in Italy. This was one of  his favorite places to have lived. He trained in Germany and Turkey, while stationed there.
From 1993 until 1995 Colonel Hickman was assigned to the 75th Ranger Regiment. While there Hickman met Mayme Bennett whom he married on May 28, 1994. Soon after their marriage, Colonel Hickman deployed to Haiti with the 75th Rangers for Operation Uphold Democracy in order to help secure the country after a dictator was forced out of power.
Soon after Colonel Hickman returned, he was assigned to Fort Campbell, KY and the First Battalion in the Second Brigade. A few months after moving into their house at Fort Campbell, Mayme gave birth to their daughter Elizabeth Ann Hickman on November 27, 1996 .
After living in Georgia for a couple of years, the Hickman family once again returned to Fort Campbell, KY, this time the Colonel served as the commander of the First Battalion in the Second Brigade.
Soon after taking command of the battalion, the 101st Airborne Division was deployed to Iraq in order to execute Operation Iraqi Freedom. While in Iraq, Colonel Hickman's next job was the Division G3 working for General Petraeus. This allowed his family to live at Fort Campbell for another year, before moving to Rhode Island.
Once his previous assignment was complete, the Hickman family moved back to Fort Campbell, KY and Colonel Hickman deployed again to Iraq from 2005 to 2006, in order to help train the Iraq's Army. He then served as the commander for Second Brigade and deployed in 2007 to 2008 a third time to Iraq to help protect the Iraqi people.
His last deployment was 2010 to 2011, when he deployed to Afghanistan as General Petraeus' military assistant. A year before his deployment to Afghanistan, Colonel Hickman traveled to many different countries, while working for General Petraeus. Such countries include, Pakistan, Afghanistan, Tajikistan, Uzbekistan, Turkmenistan, Iraq, Jordan, Egypt, Yemen, Omen, and many more. Each country he visited brought new life experiences to Colonel Hickman.
Colonel Hickman always knew that he wanted to help make a change in the world, ever since he was a kid. As a teenager he became an Eagle Scout. He} has also received awards such as the Legion of Merit. Currently, Colonel Hickman is stationed with his family at Fort Campbell, KY where he works for General McConvilIe as one of the two Deputy Commanders of the 101" Airbome Division. He plans to continue serving as long as his family supports him.
References
Colonel William Hickman