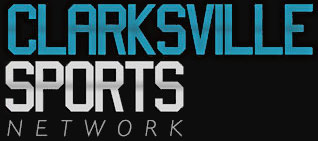 Sad news that Austin Peay's Anthony Campell is out for the year with another ACL/MCL injury to his left knee.
This comes after he hurt the same knee in the same way last year. APSU made the announcement on Wednesday.
I know Anthony and not only is he a great athlete, but he's also a great person and so is his family.
This is a stunning blow to the Govs, the preseason favorite in the Ohio Valley Conference, who are hoping to get center John Fraley back soon after he suffered a concussion at Middle Tennessee in the first game of the season.
The Govs will endure and get through this, but it just won't be the same without No. 25 on the court.
---
The Heisman Trophy will be decided this weekend from the list of the final five candidates: Alabama's Trent Richardson, Stanford's Andrew Luck, Baylor's Robert Griffin III, Wisconsin's Montee Ball and LSU's Tyrann Mathieu.
This is shaping up to be another close vote for the 77th winner of the award and all have legitimate claims.
My personal favorite was Houston's Case Keenum, but he was knocked out after the Cougars lost to Southern Miss in the Conference USA Championship game last Saturday.
USC's Matt Barkley and Oklahoma State's Brandon Weeden are two more that easily could have been considered.
Each of the five finalists are deserving of the award.
Ball and Richardson are great running backs, who can break it at anytime. Plus they both are workhorses.
Luck and Griffin are amazing quarterbacks who can make plays with their arms and legs. Luck is the odds on choice to be the first pick in April's NFL Draft. Griffin led the Bears to big wins over Oklahoma and Texas and has made Baylor Football relevant.
And Mathieu, well he just makes plays. Both as a defensive back and as a punt returner.
I don't have a vote, but like many of you I have my favorite and I've gone back and forth about who I would pick all week.
But again it's not a clear-cut race, because I could see all of them win the award, although Mathieu will probably not win it and that's because he's a defensive player. Charles Woodson winning in 1997 is the only one in modern times. Before that Notre Dame's Leon Hart in 1947 and Yale's Larry Kelly in 1936, the second recipient ever, were defensive players who won it, but they, like Woodson played both ways.
With all that said, if I had a ballot my five would go Richardson, Griffin, Luck, Ball and Mathieu.
---
Tim Tebow continues to get the job done and now has the Denver Broncos at 7-5 and tied for first in the AFC West.
If the playoffs were to start today, Tebow would have the Broncos in as the division champs. Who would have thought that would have been possible at the beginning of the season and especially still with the way Tebow's detractors still talk about him?
The late Al Davis said it best, 'Just win', and that's all Tebow has done in going 6-1 as a starter for the Broncos.
---
Here's my NFL picks for the weekend: Saints over Titans, Ravens over Colts, Jets over Chiefs, Lions over Vikings, Bengals over Texans, Bucs over Jags, Falcons over Panthers, Dolphins over Eagles, Patriots over Redskins, 49ers over Cardinals, Broncos over Bears, Chargers over Bills, Packers over Raiders, Cowboys over Giants and Seahawks over Rams.
---
Here's Austin Peay's basketball schedule for the weekend
Friday: Lady Govs at Bowling Green, 6:00pm.
Saturday: Govs at Tennessee, 11:00am.
Sunday: Lady Govs at Ball State, noon
Here's what's going on around town in the prep scene
Friday
Basketball  (Girls and boys doubleheaders unless otherwise noted. Games start at 6:00pm)
Clarksville High at Dickson County
Clarksville Academy at Jo Byrns
Kenwood at Northeast
Sycamore at Northwest
Waverly at Montgomery Central
Rossview at West Creek
Fort Campbell (girls) at Dawson Springs (6:00pm)
Fort Campbell (boys) at Webster County (6:00pm)
Saturday
Basketball
Clarksville High (boys) at Belmont (C.Davis Showcase)
Clarksville High (girls) at Scott County, KY.
Clarksville Academy at Todd County, KY.
Wrestling
Clarksville High Slam Fest (begins at 9:00am, Consolation Final at 4:30pm, Championship Final at 6:30pm)
Local teams involved: Clarksville High, Montgomery Central, Northwest, Rossview.
Rest of the field: Arlington, Beech, Brentwood, Collierville, Cookeville, Dickson County, Hendersonville, Mt. Juliet, Notre Dame, Overton, Ravenwood, Red Bank.
Fort Campbell at Tullahoma Duals (8:00am)
Monday
Basketball
Logan County at Fort Campbell (girls, 6:00pm)
Fort Campbell (boys) at Trigg County (6:00pm)
Tuesday
Basketball
Henry County at Clarksville High
Northwest at Northeast
West Creek at Kenwood
Community Christian at Fort Campbell (girls, 5:00pm boys, 6:00pm)
Wrestling
Northwest at home (multiple teams)
Kenwood at Sycamore