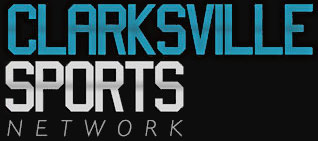 Brentwood, TN – The Ohio Valley Conference releases a report every week listing Women's Basketball Players of the week as well as detailing the previous weeks results.
Here's the Ohio Valley Conference Women's Basketball Report for the week of December 13th, 2011. (Information courtesy of the Ohio Valley Conference).
This Week's Schedule
Thursday, December 15th
Jacksonville State at Jacksonville – 4:00pm.
Friday, December 16th
Evansville at UT Martin  – 7:00pm.
Saturday, December 17th
Jacksonville State vs. Florida International (@Jacksonville, FL) –  1:00pm.
Eastern Illinois at IUPUI – 6:00pm.
Sunday, December 18th
Robert Morris at Morehead State  – 11:00am. (OVCSports.TV)
Southeast Missouri vs. Central Michigan
Austin Peay at Belmont – 2:00pm.
Southern Illinois at UT Martin – 3:00pm.
Jacksonville State at North Florida – 3:30pm.
Monday, December 19th
SIUE vs. Georgia Tech (@Nassau, Bahamas) – 5:00pm.
Murray State at Mississippi – 5:00pm.
Tennessee Tech at Louisiana Monroe – 7:00pm.
adidas® OVC Players Of The Week – December 13th
Player
Tacarra Hayes, G • Sr., 5'7 • Lebanon, KY • Tennessee Tech
Hayes led the Tennessee Tech, averaging 28.5 points in two games last week. Against Western Kentucky, Hayes tallied 30 points while shooting 14-of-15 from the line to go with six rebounds, five assists and four steals. She followed that up with 27 points and eight rebounds at Samford while shooting 10-of-12 from the line.
Others Nominated: Whitney Hanley, Austin Peay; Ta'Kenya Nixon, Eastern Illinois; Alex Jones, Eastern Kentucky; Linda Dixon, Morehead State; Mariah Robinson, Murray State; Karley Evans, Southeast Missouri; Jazmin Hill, SIUE; Kesi Hess, Tennessee State; Jasmine Newsome, UT Martin
Newcomer
Jade Barber, C • Jr., 6'2 • Louisville, KY • Eastern Kentucky
Barber had 12 points, eight rebounds and three blocks in the win over Belmont. She followed that up with 12 points and five rebounds in a close loss to Miami (Ohio). In the two games, Barber made 69 percent of her shots from the floor.
Others Nominated: None
Freshman
Katie Hempen, G • Fr., 5'8 • Highland, IL • SIUE
Hempen led the team with 17 points in the road victory over IPFW. She has scored in double-figures in five of her last six games. Hempen leads the team in free throws made (28) and free throws attempted (32) for the season while also ranking third on the squad with 13 steals. For the week, she recorded 11.7 points and 4.3 rebounds per game.
Others Nominated: None
Team Snapshots
AUSTIN PEAY LADY GOVS (0-0, 2-8): Austin Peay lost a trio of games on the road last week to see its losing streak reach eight games. The Lady Govs fell at Middle Tennessee (69-63), Bowling Green (72-38) and Ball State (59-55). Senior Whitney Hanley recorded her fourth and fifth 20-point outings this season as she scored 23 versus Middle Tennessee and 22 at Ball State. She shot 50 percent from the floor over the three games while making all 12 of her free throw attempts. Junior Leslie Martinez recorded her second double-double of the year with 10 points and 11 rebounds at Ball State. Austin Peay travels to future OVC foe Belmont on Sunday.
EASTERN ILLINOIS PANTHERS (0-0, 6-2): Eastern Illinois fell at Missouri, 56-54, before defeating Indiana State, 75-60, last week. With the win over the Sycamores, the Panthers improved to 3-0 against Missouri Valley Conference opponents. It also marked the first win over ISU for head coach Brady Sallee. The win also marked Sallee's 120th of his career. Junior Ta'Kenya Nixon recorded a double-double in both games, including a 20-point, 10-rebound effort against Indiana State. She had 12 points and 10 boards at Missouri. Kelsey Wyss had her three-pointer made streak snapped as she went 0-1 from long range versus ISU. Junior Mariah King also added 18 points and 9.5 rebounds per game last week. The Panthers will travel to IUPUI on Saturday.
EASTERN KENTUCKY LADY COLONELS (0-0, 4-6): Eastern Kentucky defeated Belmont, 60-54, before falling at Miami (Ohio), 60-55, last week. EKU used a 19-4 run late in the second half to pull away for the win over Belmont. The Lady Colonels held the Bruins to 14 second half points. Junior Alex Jones recorded her second straight double-double with 12 points and a season-high 15 boards versus Belmont while Marie Carpenter led the team with 14 points to go with six rebounds and four steals. Junior Jade Barber came off the bench versus the Bruins to score 12 points. Against the RedHawks, Carpenter led the team once again with 14 points while Barber added 12 and Jones had 10. Eastern Kentucky will have the next week off and will return to the court on Dec. 20 to open up Conference play at Jacksonville State.
JACKSONVILLE STATE GAMECOCKS (0-0, 3-6): Jacksonville State returns to the court this Thursday after having the last week off. JSU topped Troy at home on Dec. 4 in its last contest before finishing up the semester finals last week. The Gamecocks will be looking for its first win away from the Pete Mathews Coliseum as it takes on Jacksonville on Thursday. The Gamecocks will also take part in the Osprey Holiday Classic, hosted by North Florida this weekend. Jacksonville State will face Florida International on Saturday and North Florida on Sunday.
MOREHEAD STATE EAGLES (0-0, 2-8): Morehead State dropped a pair of road games last week, falling at Xavier (71-66) and Duquesne (86-53). The Eagles averaged 8.0 three pointers per game last week and ran their streak of consecutive games with at least one trey to 154. Morehead State was 0-for-12 from long range in the first half at Duquesne but hit seven three-pointers in the final 20 minutes. The Eagles also extended its streak of consecutive games attempting at least 15 triples to 139. Senior Linda Dixon tallied her first double-double of the season with 19 points and 10 rebounds at Xavier. Sophomore Tyler Ituen recorded career highs of 11 points and six boards to lead the team against Duquesne. The Eagles will host Robert Morris on Sunday.
MURRAY STATE RACERS (0-0, 3-6): Murray State fell at Evansville, 78-48, in its only game of the week. Junior Mariah Robinson was the only Racer to reach double-digits in scoring with 18 points. She also had two rebounds and three steals.  Robinson is averaging 13.4 points per game on the season and 19.0 in the last five games. Murray State will have the next nine days off before playing in the Magnolia Classic. The Racers will face Mississippi on Monday.
SOUTHEAST MISSOURI REDHAWKS (0-0, 2-8): Southeast Missouri fell at Western Michigan, 67-34, in its only game of the week. The Redhawks struggled offensively, shooting only 22.2 percent from the floor against Western Michigan. Senior Karly Evans was the only Southeast Missouri player to score in double-figures as she netted 10 points. She has reached double figures in three of the last four games. Defensively, the Redhawks have yet to allow an opponent to score 70 points. Southeast Missouri will participate in the Wright State Tournament this weekend. The Redhawks will face Central Michigan on Sunday and host Wright State on Monday.
SIUE COUGARS (0-0, 5-4): SIUE fell to Bradley (66-60) and No. 20 DePaul (75-65) before defeating IPFW (72-57) last week. Sophomore Jazmin Hill tied a school single-game record with eight three-pointers versus Bradley. She also recorded her 100th career trey last week. She finished the three games with 51 points including 15 three-pointers. Freshman Katie Hempen led the team with 17 points in the road win over IPFW. She has scored in double figures in five of her last six games. Raven Berry is nearly averaging a double-double after nine games this season. She has recorded 10.4 points and 9.6 rebounds per game. The Cougars will play in the Bahama Sunsplash Shootout in Nassau, Bahamas and will face Georgia Tech on Monday.
TENNESSEE STATE LADY TIGERS (0-0, 4-6): Tennessee State fell at Jackson State, 67-43, in its only game of the week. Junior Kesi Hess led the team with 14 points against Jackson State. She knocked down four three-pointers to go with five rebounds, one assist and one steal. Tennessee State will have this week off and will return to the court on Dec. 22 against Florida A&M.
TENNESSEE TECH GOLDEN EAGLES (0-0, 3-7): Tennessee Tech defeated Western Kentucky, 69-59, before falling at Samford, 61-55, last week. Senior Tacarra Hayes led the team with 28.5 points per game last week. Against WKU, she tallied 30 points while shooting 14-of-15 at the line. She also had six rebounds, five assists and four steals. She followed that up with 27 points and eight rebounds at Samford. Hayes also made 10 of her 12 free throws against the Bulldogs. Tennessee Tech will travel to Louisiana Monroe on Sunday.
UT MARTIN SKYHAWKS (0-0, 4-5): UT Martin dropped a pair of contests last week. The Skyhawks fell at home versus No. 19 Vanderbilt (99-84) and suffered a road loss to Central Arkansas in overtime (69-65). The overtime loss to the Sugar Bears was the first for the Skyhawks since Feb. 17, 2011. Sophomore Jasmine Newsome led the team with 28 points and eight assists versus Vanderbilt. She followed that up with 14 points against Central Arkansas. She made 21 straight free throws over the two games. Sophomore Heather Butler tallied 27 points against Central Arkansas and leads the league with 20.6 points per game this season. Butler has scored in double-figures in all 40 games in a Skyhawk uniform. UT Martin will host Evansville on Friday and Southern Illinois on Sunday.
Women's Standings