Clarksville, TN – On December 22nd, 2011, the Clarksville Police Department put out a bulletin that they were looking for two men; David Preston Saunders and Joseph Brent Adkins for shoplifting. Sanders was taken into custody December 23rd after shoplifting at Kroger's on Dover Crossing.
Last night, December 27th, around 7:00pm, Joseph Brent Adkins turned himself in at the Montgomery County Jail.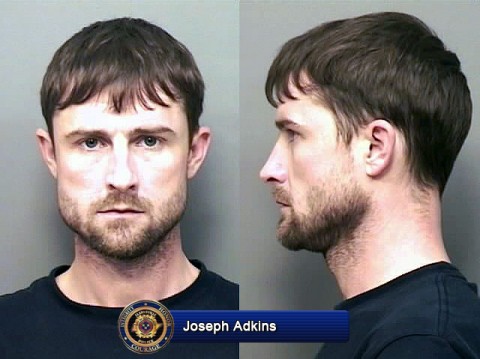 He was an AWOL soldier, who had  six outstanding warrants on File — Two Theft (Felony), 3 General Sessions Capiases, and a Petition to Revoke.
He took over $1,800 of merchandise taken from a Wilma Rudolph Boulevard store. Adkins has been out of jail since October 2011 after serving time for a DUI charge.
For more on the story, see:
Clarksville Police are Looking for Two Men on a Shoplifting Spree
Joseph Adkins
Name: Joseph Brent Adkins (W/M)
DOB: 3/29/79
Given Address: 1007 Bush Drive, Oak Grove, KY
Arresting Officer: Nathaniel Parker
Charged With: DUI, Simple Possession/Casual Exchange, 3 Counts Theft of Property, and Unlawful Drug Paraphernalia.
Booked Into: Montgomery County Jail
Bond: $25,000