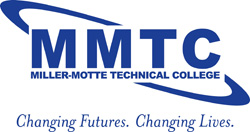 Clarksville, TN – Miller-Motte's Surgical Technology program's students will learn their skills on the best equipment. The surgical technology suite now has two complete beds, mannequins and sets of instruments along with a state of the art laparoscopy tower that provides high quality digital images for arthroscopy and endoscopy procedures.
Students will be able to hone their skills by having the best equipment to learn realistic operating room procedures and practices.
The new suite will have a special name too, The Sherry Gonzalez Surgical Technology Lab. The lab is being dedicated to Sherry Gonzalez. Gonzalez started at Miller-Motte as a student after divorce and a job changed her life at the same time. Gonzales graduated with a 3.9 GPA while working and going to school along with the duties of a single mother who was very involved in her children's lives. She became certified as a surgical technologist in 2008. Not long after passing her certification, Miller-Motte offered her a job in the lab
Gonzales was a valuable employee and well liked at Miller-Motte. Unfortunately she was stricken with cancer and did not win the battle. She put up a good fight and even continued to work while undergoing treatment.
Sherry Gonzales is what Miller-Motte is all about. "Changing Futures, Changing Lives" was not just a slogan to Gonzalez. She changed her future and her life when she stepped through the Miller-Motte doors many years ago. She continued to change futures and lives when she helped her fellow students and also when she was an instructor there as well.
It is with great pleasure and honor that Miller-Motte dedicates the new state of the art lab to Sherry Gonzales. Please join us for the ribbon cutting on Friday, January 27th, 2012 at 10:00am for the new Sherry Gonzalez Surgical Technology Lab. Melinda Shepard and members of the Chamber Ambassadors will be on hand for the ribbon cutting. Clarksville Mayor Kim McMillan has a previous engagement, but Montgomery County Mayor Carolyn Bowers hopes to attend.
Miller Motte Technical College is located at 1820 Business Park Drive off Dunbar Cave Road. Call 931.553.0071 if you want more information about this event or about the programs that are offered.
About Miller-Motte Technical College
Miller-Motte Technical College is a reputable leader in private career education. Our core mission is to provide students with an education delivering real-life career skills and dedicated placement assistance to successfully start their new career. Miller-Motte offers Associate Degrees, Diplomas and Certificates in fields including: Cosmetology, Esthetics, Respiratory Therapy, Healthcare, Massage Therapy, Paralegal and Network Administration. Please visit us online at www.miller-motte.com for more information.
At Miller-Motte Technical College, We Change Futures, We Change Lives!