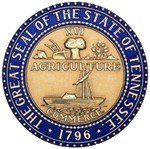 Nashville, TN – The Tennessee State Capitol building has been closed for the remainder of 2012 for needed repairs. All offices in the Capitol, including the governor, comptroller and treasurer, and their staff, have been relocated to the William Snodgrass Tennessee Tower building on 7th Avenue, across the street from the War Memorial Building in downtown.
The more than $15 million renovation will make improvements to the HVAC, electrical and plumbing in the 150 year old building. The last extensive repairs to these systems in the building were completed in 1950.
The work is set to be complete by December 2012.
"Families and visitors from across our state and globe visit the Tennessee state Capitol every year," said State Representative Joe Pitts. "While the temporary closure of this building will be inconvenient for many who include a visit to our capitol in their summer and fall travel plans, it is vital that we protect this treasured asset for future generations."
The Capitol was completed in 1859 and the Tennessee General Assembly began using the mostly unfinished building six years earlier.
Please contact our office at 615.741.2043 or email should you need assistance with any state agency or issue.
Sections
News
Topics
Closed, Downtown Nashville, Electrical, HVAC, Joe Pitts, Nashville TN, Plumbing, Repair, Tennessee General Assembly, Tennessee State Capitol Building, Tennessee State Representative, War Memorial Building, William Snodgrass Tennessee Tower