Davidson County, TN – On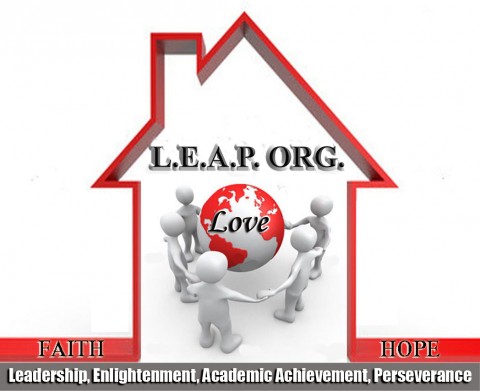 Thursday, July 19th, 2012 at the Woodland Hills Youth Development Center the LEAP Organization sponsored an exhibition basketball game. The participants consisted of youth and volunteers associated with LEAP against the youth detained in the correctional facility.
Even though Team LEAP won the hard fought game, everyone was a winner. Woodland Hills facility and staff made the volunteers feel welcomed with plenty of refreshments and food following the game. The detained youth also courteously served the volunteers and cleaned up after the event.
"I didn't know what quite to expect when Reason asked me to play with the LEAP team. The game was fun and the kids were well mannered and talented. Looking forward to the rematch" commented Deshaun Peterson.
While players represented on the court for LEAP, approximately 15 volunteers represented in the stands by spending one on one time building relationships with the youth. Gospel Rapper Joel Anchrum had this to say, "Although I would have enjoyed performing for the group and having the opportunity to minister to them, I took more pleasure in being able to focus on developing relationships with the youth and planting a seed in their life. I feel like I benefited from this experience more than they did because it made me more appreciative of life and inspired me to want to invest in our youth even more. I'll definitely be back."
Woodland Hills Youth Development Center is located in Davidson County. Woodland Hills serves up to 120 male students from Middle Tennessee. Generally all youth at Woodland Hills are between 13 and 19 years old.
LEAP has committed to visiting our facility on a monthly basis to facilitate small groups mentoring services with a focus on developing positive coping skills and conducting workshops geared towards career development, academic achievement, and community outreach. They will also address issues such as theft, anger management, cognitive life skills, drugs and alcohol, gang involvement, misdemeanor offense, and parenting.
For those interested in getting involved with working with this youth development initiative please visit www.leaporg.net or call 931-378-0500.