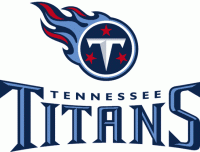 Nashville, TN – Tennessee Titans single-game tickets went on sale Friday, August 3rd at 10:00am (CST). Three games sold out on the first day. The September 9th home opener against the New England Patriots, the October 11th Thursday night game with the Pittsburgh Steelers and the November 4th game against the Chicago Bears have sold out.
There were just over 3,000 single game tickets per game that went on sale Friday.
There are still tickets available for the other five home games. There are between 500 and 1,700 tickets still available for the two preseason games. The New York Jets Monday Night (December 17th) and the Detroit Lions game on September 23rd have the fewest tickets remaining.
The Jacksonville Jaguars December 30th game, the August 23rd preseason game vs. Arizona Cardinals and the August 30th game vs. the New Orleans Saints have the most tickets remaining.