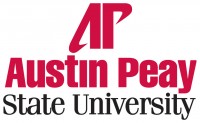 Clarksville, TN – In the early 1790s, about 13,000 federal soldiers marched into rural western Pennsylvania to put down a small uprising. The farmers in the area had turned violent, destroying each other's property, attacking and kidnapping law enforcement officers and formulating plans for an assault on nearby Pittsburgh.
Then-President George Washington was not pleased, so he sent in the troops.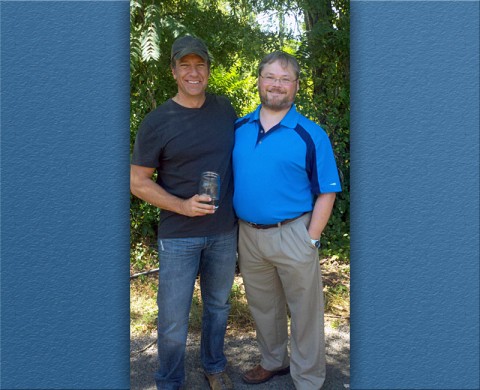 "This is the federal government calling in an army to put down its own citizens – many of whom fought in the Revolutionary War," Dr. Kristofer Ray, Austin Peay State University associate professor of history, said. "So you get this fascinating political moment, and this fascinating jurisdictional moment, and it all revolves around a whiskey tax."
The uprising, known as the Whiskey Rebellion, was sparked in 1791 when Congress passed a tax on distilled spirits that angered several farmers in western Pennsylvania and northern Kentucky. It is one of several examples of the important role liquor has played throughout this country's history. Later this month, the Discovery Channel will explore this topic with a special mini-series "How Booze Built America."
The show, hosted by Mike Rowe of the Discovery Channel's "Dirty Jobs" fame and spokesman for Ford Motor Company, will feature Ray in the second episode. The APSU professor met Rowe and the Discovery Channel crew in a cornfield outside Murfreesboro earlier this summer to discuss the Whiskey Rebellion.
"They called me and asked if I would be willing to talk on camera about it," Ray said. "They were filming in Tennessee and they needed somebody here to talk about it."
They came to the right person. Ray teaches courses on early American history at APSU, which ranges from the first contact between Europeans and American Indians to roughly the end of the War of 1812. He has published several academic papers on topics pertaining to this time period, a book on Tennessee history published by the University of Tennessee Press and he also serves as the senior editor of the Tennessee Historical Quarterly, a scholarly journal produced by the Tennessee Historical Society.
"How Booze Built America" is tentatively scheduled to air for three nights on the Discovery Channel beginning September 18th. Ray will appear in episode two, which deals with the colonial period, on September 25th.
"The point of the show is to show how important alcohol has been and continues to be to various questions and how it drove policies," Ray said. "My role was to talk to Mike Roe about this moment in history."
It's also possible that the University's famous cheer might get a little shout-out during the program. The topic came up while Ray and Rowe were chatting during a break from filming.
"I said, 'By the way, our cheer is 'Let's Go Peay,'" Ray said. "He (Rowe) gets this glimmer in his eye and a grin, and he looks at the camera and says 'Run that.' He later shoots a promo and talks about the professor from Austin Peay and says, 'Yes, their cheer really is Let's Go Peay.'"
For more information on this upcoming program, contact the APSU Department of History at 931.221.7919.