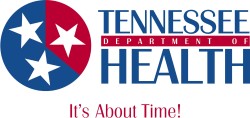 Nashville, TN – Tennessee Health Commissioner John Dreyzehner, MD, MPH, has provided an update on the investigation of infections associated with recalled products from New England Compounding Center.
His statements from today's media briefing are included below.
As of 3:00pm Central time October 24th, 2012, the Tennessee Department of Health is aware of 70 patients with meningitis, epidural abscess or posterior stroke associated with epidural steroid injections or steroid injections in a major joint using products from New England Compounding Center. The number of confirmed deaths in this situation remains at nine.
Tennesseans wanting to ask questions about the outbreak may contact the Tennessee Poison Control Center at 1.800.222.1222.
Statement by Commissioner Dreyzehner October 24th, 2012
Good afternoon and thank you for participating in today's press briefing. We appreciate your continuing coverage of what was first a small cluster of meningitis cases in Tennessee, but unfortunately has evolved into a national health emergency affecting many thousands across the United States.

The number of patients who developed meningitis or other serious conditions as a result of injections they received in Tennessee is 70. The number of deaths is nine. National figures are posted on the CDC website.

We extend our sympathies to these patients, their families and their friends. We also extend our thoughts and prayers to those who were treated with contaminated medications from the New England Compounding Center, and who are now enduring the stress and uncertainty of not yet knowing if they might be infected.

Dealing with this understandable anxiety is not easy, but there is some help we'd like to mention. Tennessee Department of Mental Health partners have available a toll-free number for persons who may want help coping with the uncertainty of this outbreak. That number is 1.855.CRISIS.1, or 1.855.274.7471. This does not take the place of the Poison Control Center Hotline for those wanting general information about meningitis. That number again is 1.800.222.1222.

We also hope today's briefing will provide some additional information that will be helpful and provide some comfort. As we speak, our team of more than 170 TDH staff members continues to work on many fronts to help existing and potential victims of this most tragic outbreak. I'd like to share some updates on this nationally important work.

Thanks to the excellent work of clinicians and healthcare professionals in providing information, and to media coverage of this outbreak, we've been able to identify patients more quickly than we could initially. Here is one example of what we're seeing now.

Early on, we saw patients who had white blood counts in their cerebral spinal fluid as high as 10,140. We're now identifying patients with counts as low as seven. White blood cell counts provide clinicians a gauge for the degree of infection in the human body, and to see these lower counts indicates we're finding infected persons sooner.

If you will visit the Tennessee Department of Health website, you'll see a graph showing the number of hospital admissions in this outbreak. That website address is:  http://health.state.tn.us/outbreakInvestigation.shtml.

For those of you looking at the graph, you will see how the number of admissions climbs, peaks and then declines, providing visual evidence of how early identification became the norm, allowing antifungal therapy to begin more quickly, helping to decrease sickness and death from meningitis. Early identification of symptomatic at-risk patients allows patients and clinicians an opportunity to discuss options for treatment.

We continue to share data with the CDC and other states to identify optimal solutions for patients. We are working to understand how patients who are infected can be identified at the earliest possible time, allowing them to start treatment.

We are urging clinicians to have frank conversations with their at-risk patients, making sure they understand their diagnostic and treatment options. For patients with evidence of very early infection, we are encouraging discussions about the risks of delaying treatment, balanced with the understanding that anti-fungal drugs are not inherently without risk. We understand the best discussions about treatment options are between physician and patient.

And now for some encouraging news:  the average time in Tennessee between injection of methylprednisolone acetate and onset of symptoms is 18 days. The CDC released an analysis today that demonstrates the great majority of risk of stroke or death for those exposed to contaminated steroid is gone by 42 days after the injection. In Tennessee, of the 1,009 patients who had methylprednisolone acetate injections, all but 250 are now beyond that window of 42 days. Others are near that point. Within 15 days (November 8th) patients exposed in Tennessee will have passed the 42-day mark.

Note however that we do urge Tennesseans who are at risk to continue their vigilance, looking for symptoms of meningitis:  worsening to severe headache, stiff neck, fever, difficulty walking, or pain greater than their usual pain in the area around the area of injection.

I'd like to discuss a recent list from the FDA about facilities that received other possibly contaminated materials from NECC. The FDA has posted a corrected list of facilities receiving other recalled material. Remember, all but the methylprednisolone acetate were recalled out of an abundance of caution. We are reviewing this list and will be verifying receipt of materials where necessary. We expect to post a revised list soon. Presently we can advise that we have 57 facilities whose invoices indicate they received recalled NECC products.

We know that thus far no one in Tennessee has been confirmed with any illness associated with the medications in this expanded recall.

I'd also like to extend our thanks to our partners who helped with information about other FDA materials for remarkable volunteer spirit in helping us reach out to clinicians across the state:   the Tennessee Hospital Association, Tennessee Medical Association, Tennessee Pharmacists Association and the Tennessee Primary Care Association.

I want to again thank the media community for helping us with messaging. We appreciate your understanding as we learn more about this evolving outbreak and as we attempt to balance precious staff time to help patients and the people impacted by this outbreak with your needs for information. You have been remarkably cooperative, and I want to thank you, on behalf of the TDH team, for your reporting.