Morehead State vs. Austin Peay Lady Govs
Monday, January 14th, 2013 | 7:00pm (CT)
Clarksville, TN | Dunn Center (7,257)

Clarksville, TN – Austin Peay's four-game homestand continues when it hosts OVC East Division foe Morehead State in a 7:00pm, Monday contest. It will be the Lady Govs' first interdivisional contest this season.
Both teams enter the affair following Saturday losses. The Lady Govs dropped a 77-72 decision to Murray State while the Eagles fell 62-62 at Eastern Kentucky. The two teams have met eight times in the last three seasons, splitting the series 4-4 in that span.
Last season, APSU and MSU split the regular-season series with the home team winning each contest. Austin Peay won the rubber game with an 84-83 double-overtime victory in the OVC Women's Basketball Championship's opening round.
Lady Govs Ledger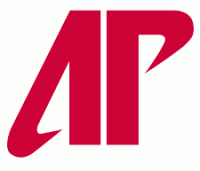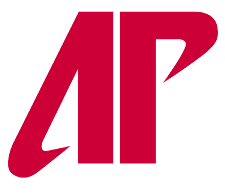 Austin Peay has a 4-2 mark at the Dunn Center this season where it is scoring nearly 17 more points per game (71.2) versus road contests (54.8) this season. The Lady Govs have gotten off to a cold-shooting start in conference play, making only 37.4 percent of its shots, 16 points below its season average (39.0), and ranks only ahead of Murray State in OVC-only field-goal percentage. The Lady Govs have won the turnover battle in 10 games this season and own a plus-1.8 turnover margin.
Senior Leslie Martinez (14.0 ppg, 11.5 rpg) is one of two players (EKU's Jade Barber is the other) averaging a double-double in OVC play. Seven APSU players have played in every contest. Each of those seven players are averaging five or more points per game, with two averaging double figures (Meghan Bussabarger and Leslie Martinez at 11.6 and 10.6 points per game, respectively).
Eagles Elucidation
Morehead State will be playing the second game of a four-game road trip when it visits the Dunn Center, Monday.
The Eagles are 1-8 on the road this season with the lone win coming at UAB, December 18th. Morehead State is a perimeter-oriented squad with 46.8 percent of its shot attempts (412 of 880) coming from three-point range – the highest percentage of any team in the league (for comparison APSU is attempting only 28.5 percent of its shots from outside the arc).
However, they have made only 29.4 percent of those long-range attempts, ranking eighth among league teams.
Junior Terrice Robinson leads the Eagles – and ranks third in the OVC in scoring (17.4 ppg) and fourth in three-point field goal percentage (42.4). Sophomore Almesha Jones is ranked 2nd among OVC players in steals (2.8 pg).
An Austin Peay Win Would
End its three-game losing streak… be its first OVC win this season… be its fifth win at the Dunn Center (5-2)… be its third consecutive win against Morehead State… be its third straight win in Clarksville against Murray State… make it 1-3 in January… improve Daniels' record to 78-126 overall and 51-62 in OVC play… make the Lady Govs 431-599 overall since 1976-77.
An Austin Peay Loss Would
Be its fourth straight loss… be its first back-to-back home losses this season… be its first 0-4 OVC start under head coach Carrie Daniels and first since 1991-92… end its two-game win streak against Morehead State… be it first home loss to MSU since January 31st, 2010… make it 0-4 in January… drop Daniels' record to 77-127 overall and 50-63 in OVC play… make the Lady Govs 430-600 overall since 1976-77.
Notes and Notables from Last Outing
Austin Peay Lady Govs vs. Murray State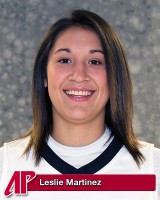 Senior Leslie Martinez grabbed 10 rebounds, it was her third double-digit rebounding effort in the last four outings and sixth this season. Freshman Tiasha Gray played a career-high 33 minutes and tied a career-high with four steals while also scoring nine points before fouling out. Junior Nicole Olszewski finished with 10 points and 5 rebounds and also was credited with two assists, two steals and tied a career-best with two blocked shots.
Austin Peay scored more than 70 points for the fifth time this season but fell to 3-2 in those games. Austin Peay was winning the rebounding battle, 35-33, with 3:54 remaining but was out-rebounded 12-2 the game's remainder and lost the rebounding battle (45-37) for the 11th time this season (2-9 in those games). The Lady Govs won the turnover battle, 19-16, for the eighth time this season but fell to 4-4 in those games.
Austin Peay starts 0-3 in Ohio Valley Conference play for the first time under head coach Carrie Daniels and for the first time since 2005-06. Murray State posted opponent season highs in free throws made (26) and attempted (34) and became the third straight opponent to score more than 70 points against the Lady Govs.
Previous Meeting Against Morehead State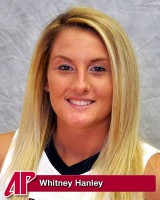 Nashville, TN – Senior Whitney Hanley scored a career-high 38 points, including 18 in overtime, to lead Austin Peay women's basketball team to an 84-83 double overtime victory against Morehead State in the Ohio Valley Conference Women's Basketball Tournament opening round at Municipal Auditorium.
Hanley's heroics began at the end of regulation as she was fouled driving to the basket with 5.5 seconds remaining and made the two ensuing free throws to tie the game, 61-61. Morehead State had an opportunity to win the game but Almesha Jones' jumper was blocked by freshman Kristen Stainback.
In the first overtime Hanley scored 11 of the Lady Govs 13 points. The two points she didn't score came courtesy Shelby Olszewski's two free throws with 16 seconds left. Morehead State again had the last possession of the period and converted as Linda Dixon hit a three-pointer to tie the game, 74-74, with three seconds left. Austin Peay was unable to get the ball to halfcourt before the horn sounded.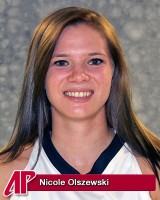 Hanley did the bulk of the work in the second overtime, scoring seven of Austin Peay's 10 points. Her traditional three-point play with 1:31 remaining put Austin Peay ahead, 83-81. Morehead State tied the game with 36 seconds left on Courtney Lumpkin's layup.
Nicole Olszewski was fouled 35 feet from the basket with 12.8 seconds remaining and made the first of two free throws. Again, Morehead State had the final possession and called timeout to set up their play. However, Terrice Robinson's short jumper hit the front of the rim as the final horn sounded.
Morehead State led the entire length of regulation. The Eagles were red hot from the floor in the opening period, making 57.7 percent (15-of-26) of their shots. Morehead State led by as many as 12 points in the opening frame before settling on an eight-point, 37-29, halftime advantage.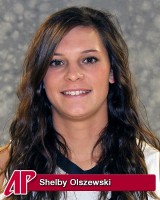 The Eagles pushed their advantage to a game-high 15 points, 54-39, with 9:41 remaining on Courtney Lumpkin's three-pointer. However, Morehead State went cold from that point, going 2-of-14 from the field and 3-of-7 at the free throw line in the final 9:41.
Austin Peay found its stride as Morehead State faltered, closing regulation with a 22-7 run. The Lady Govs made 6-of-10 from the field and 6-of-7 from the free throw line in regulation's final 9:41 to force extra time.
Hanley had nine points in the first half, 11 in the second half, 11 in the first overtime and seven in the second overtime en route to her 38-point outing. She was 15-of-28 from the floor, including a 3-of-6 effort from three-point range, and was 5-of-6 from the free-throw line. Hanley also had seven rebounds, four assists and three steals while playing the entire 50 minutes.
Last Time Out
Austin Peay Lady Govs fall to Murray State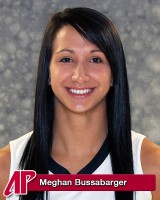 Clarksville, TN – Austin Peay women's basketball team could not hold on to a double-digit second half lead, dropping a 77-72 decision to Murray State, Saturday, in Ohio Valley Conference action at the Dunn Center.
Austin Peay (5-10, 0-3 OVC) built an 11-point, 52-41, lead in the second half courtesy nine consecutive points. Junior Nicole Olszewski and senior Meghan Bussabarger each hit three-pointers and freshman Tiasha Gray followed with a conventional three-point play in the burst.
Murray State (9-6, 2-2 OVC) erased that lead with a 19-8 run over the next four minutes, capped by Tessa Elkins' layup and three pointer in a 40-second span, tying the game 60-60 with 6:25 left.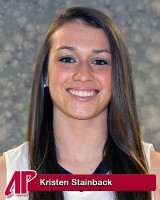 The Lady Govs built another five-point lead, 66-61 with 4:46 left, but wasted several opportunities to either expand that lead of maintain that lead down the stretch. In the final stretch, Austin Peay converted only 2-of-9 shots, including two missed fast-break layups.
Murray State had no trouble with its offense, closing the game with a 16-6 run over the final 3:54. The Racers made only 3-of-5 field goals in the closing stretch but converted on 10 of its 12 free throws and outrebounded APSU 12-2 to secure the win.
The two squads traded scoring runs in the first half, Murray State opening the game with a 14-4 run in the opening 12:08 as Austin Peay was a cold 2-of-12 from the floor. The Lady Govs offense warmed up over the next eight minutes, composing a 23-6 run to build a 27-20 lead with 4:12 left. However, the Racers closed the half with an 11-4 run and the two teams went to the break tied 31-31.
Bussabarger led Austin Peay with 14 points. Sophomore Kristen Stainback (12), freshman Alexis Hardaway (11) and Nicole Olszewski (10) also reached double-digit scoring territory. Senior Leslie Martinez finished with nine points and 10 rebounds while Gray played a career-high 33 minutes and ended the night with nine points, four steals and three assists.
Erika Sisk led Murray State with 15 points and six assists. Elkins added an 11-point, 10-rebound double-double effort. Keiona Kirby (14) and Jessica Winfrey (12) broke through to double-digit scoring territory.
Media Center
Radio: Governors Sports Network (David Loos, play-by-play and Van Stokes, analyst)
Live Stats: www.LetsGoPeay.com
Live Audio: www.LetsGoPeay.com
ipTV: www.OVCDigitalNetwork.com
Head Coaches
Austin Peay – Carrie Daniels (Austin Peay, 1996) is 77-126 (.379) in her seventh season as a head coach at Austin Peay.
Morehead State – Tom Hodges (Tennessee Tech, 2004) is 36-41 (.468) in his third season at the school and as a head coach.
Series
MOR leads, 37-36 (APSU leads 22-12 in Clarksville) | Streak: APSU, two wins | Daniels vs. MOR: 9-6