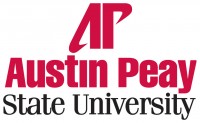 Clarksville, TN – Thanks to a state grant awarded to Austin Peay State University, designated walking trails on campus and nutrition education sessions are in the plans to encourage a healthier lifestyle.
The Tennessee Department of Health recently awarded the Eat Well, Play More Grant, which provides $20,000 in funding, to APSU to develop a program that will help those in the area have immediate access to an environment that encourages fitness and health.
"This is all about awareness and getting people excited on campus," said Dr. Tim Leszczak (pronounced lez-chek), assistant professor of health and human performance and the grant's project leader. "This will help to solve the problem of not having anywhere to go for physical activity in our surrounding community."
Although the activities identified in the program will be open to the Clarksville-Montgomery County community, the effort particularly will invite residents in the Lincoln Holmes community and Burt Elementary School to participate. Leszczak estimates the program will impact an estimated 10,000 people, including faculty, staff and students at APSU.
"This program will help those less fortunate in the area and those who do not have access to areas for physical activity," Leszczak said.
He cited statistics that support the need for the program. About 80 percent of the students in the Clarksville-Montgomery County School System receive free or reduced lunch, and about 30 percent of the students are considered obese by state standards, Leszczak said.
Leszczak has worked with the GIS (Geographic Information System) Center to create a walking trail system on campus. Three trails, with one starting between the Shasteen Building and the APSU soccer field, and the other two starting in the center of campus are being proposed.
In addition to the GIS Center, Leszczak is collaborating with the School of Nursing, the Clarksville-Montgomery County Coordinated School Health Program for coordination with Burt Elementary School, The Food Initiative for nutrition workshops and the Montgomery County Department of Health for cooking classes.
For more information about APSU's involvement with the Eat Well, Play More grant, contact Leszczak, 931.221.6112 or .