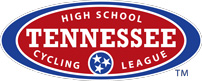 Clarksville, TN – The National Interscholastic Cycling Association (NICA) a youth development organization governing high school mountain biking in the United States, today announced the Tennessee High School Cycling League as one of three new leagues in its expanding national program.
Tenessee's entry into the national association marks a significant step towards NICA's mission of providing high school mountain biking coast to coast by 2020.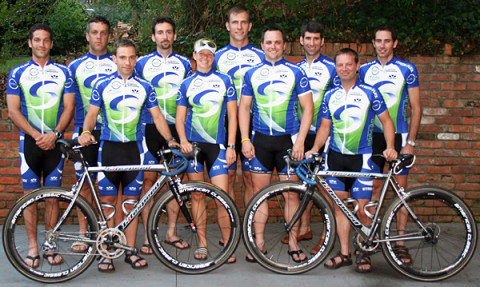 The Tennessee League, based in Franklin, brings the NICA movement to 10 leagues, spanning 9 states, including (in chronological order): California, Colorado, Washington, Texas, Utah, Minnesota, and the 2012 inductees Arizona, New York and Tennessee.
"We are pleased to welcome the Tennessee league into the flourishing NICA community," said Doug Selee, executive director of NICA. "Tennessee brings with them a great passion for mountain biking and a love of youth development. Moving forward our national NICA team will provide training and support as they prepare for their inaugural seasons in 2013."
Katherine Williams, director of the Tennessee league, said, "When living in California, some of my favorite memories are coaching with the NorCal league. In December 2009, my husband and I moved back to Tennessee to open a bicycle shop. I was thrilled to learn that Tennessee could have a program just like NorCal. I soon learned that others in Tennessee had a similar goal and we formed a solid founding committee. Tennessee is eager to begin this journey together with NICA and our fellow leagues. High school cycling is truly becoming a National movement!"
The Tennessee League team will work closely with NICA staff to replicate the existing high school student cycling programs, which promote strong mind, body and character through mountain biking. Support from NICA will include a wide range of educational and training services geared to both a successful first season and a sustainable program.
Generous sponsorships from local bike shops and advocates have helped the Tennessee league to a flying start. Included among these are: Bikers Choice, East Side Cycles, I Am The Engine (IATE!), MOAB, Nashville Bicycle Lounge, R.B.'s Cyclery, Riverside Bicycles, Trace Bikes, Trek Store of Chattanooga and Woody's Bicycles.
Top of the agenda now for the Tennessee League is its inaugural annual Leaders' Summit, a two-day conference for coaches, which will take place in the spring of 2013 at St. Andrew's Sewanee School, and the inaugural mountain bike racing series will commence next fall.
To find out more about the Tennessee High School Cycling League, contact Kat Williams at Kat@tennesseemtb.org or go to www.tennesseemtb.org
Tennessee High School Cycling League
Kat Williams is currently founding the Tennessee League, with programs set to begin in summer and racing in the fall 2013. Kat's first came to NICA as a coach with the NorCal League. When she moved to Tennessee she took the NICA spirit with her.
Teams are being formed now. Coaches, cyclists and sponsors are needed. Practices and camps will be scheduled throughout the summer so that teams can be ready to compete this fall.
Tentative 2013 Race Dates/Locations
September 22nd, 2013: AEDC
October 6th, 2013: Sewanee
October 27th, 2013: Memphis
November 17th, 2013: Lock 4
Websites for additional info: www.nationalmtb.org and www.tennesseemtb.org.