Nashville, TN – All month long, counties and cities around Middle Tennessee are supporting the American Stroke Association's fight against the No. 4 killer by proclaiming May as American Stroke Month.
Tennessee is in the "stroke belt" of the county, ranking 46th of 50 states in stroke mortality and near the very bottom for high blood pressure, a major risk factor for stroke.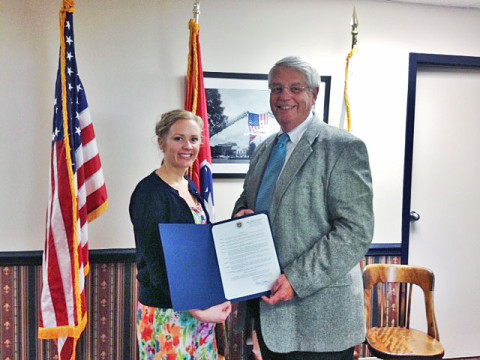 3200 Tennesseans die each year of stroke. About 795,000 Americans have a stroke each year. Yet stroke is up to 80% preventable, by eating healthy, exercising, not smoking, and controlling your blood pressure and other bloodwork numbers.
Counties that have proclaimed the month include Cumberland County, Maury County, Montgomery County, Robertson County, Stewart County and Williamson County, as well as the City of Franklin and the City of Clarksville. And the Tennessee Department of Health has joined the Stroke Month fight as well.
For more information on stroke and what you can do about it, visit www.strokeassociation.org.