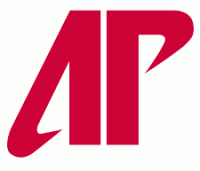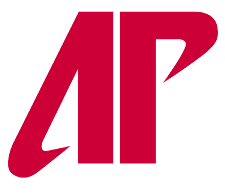 Clarksville, TN – For 34 years, if you wanted to play basketball at Clarksville High School, you had to first survive the grueling practices of that school's legendary coach, Ben Fendley. The U.S. Marine Corps and Korean War veteran knew what his players were capable of achieving, so he made sure they went home exhausted each night.
"You had better be prepared to give him everything you had in practice every day, or there was no place for you on his team," Wayne Pace, former CHS player and former chief financial officer and executive vice president for Time Warner Inc., said. "Practice was brutal; games were the treat."
His players endured this daily punishment because they believed in Fendley. During his three decades of coaching, he led CHS basketball teams to 621 wins, including five state tournament appearances and a state runner-up finish in 1964.
"His players were so important to him," Geraldine Fendley, his wife, said. "A lot of them became very good friends of ours. He was a coach that his kids knew that he cared for them. Not because he said it, but because he showed it."
Fendley passed away in June, at the age of 84, and now many prominent former players want to honor the legacy of their coach and friend with the creation of an endowment to fund the Ben Fendley Athletic Scholarship at Austin Peay State University. Fendley, a 1951 graduate of APSU, played both baseball and football at the University, and he was inducted into the APSU Hall of Fame in 1979.
"Playing under Coach Fendley was a very special part of my growing up in Clarksville," Pace said. "He taught his players values for life such as teamwork, honesty, loyalty, integrity, pride, self discipline and determination. I am pleased to be able to contribute to a fund in his name and encourage others to contribute something as well, no matter how much, as every amount helps carry on the legacy of what this special man stood for and taught his students and players."
The scholarship will be awarded annually to student athletes playing football, basketball or baseball at APSU.
"It's something I know he would treasure, as we do," Geraldine said. "This would be the best thing we could do for him."
Many of Fendley's former players went on to extremely successful careers, and they often credit their former coach for teaching them the value of hard work.
"Coach Fendley made sure that we were in shape and could play great defense," Tommy Head, former Tennessee state representative, said. "He taught me a lot about life and he jump started my career. He's one of the best coaches I ever had."
"He kept me out of trouble, and without Coach Fendley, I would not have achieved the success that I've had in my life," Charlie Patterson, a retired local businessman, said.
The endowment, once fulfilled, will honor Fendley by providing deserving student athletes with the opportunity to earn a college education at APSU.
Anyone interested in contributing to the Ben Fendley Scholarship should contact the APSU Advancement Office at 931.221.7127 or .