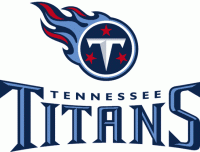 Nashville, TN – The Tennessee Titans (5-8) went into the 4th quarter down only 6 points to the Denver Broncos (11-2) at Mile High Stadium Sunday afternoon.

But that's when Peyton Manning went to work taking advantage of a worn down Titans defense to score 17 unanswered points and lead the Broncos to a 51-28 blowout win.

Denver's Matt Prater hit a 64 yard field goal at the end of the second quarter to set an NFL record.

The win secure the Broncos a place in the postseason.

"I thought we came out and made some plays early, especially on offense: the big pass early, the good kickoff return on special teams, jumped to a lead there and got some momentum," said Titans head coach Mike Munchak. "But we knew, again, obviously to win here, we were going to have to make some plays, get some turnovers and things like that."

"I thought they did a great job handling the ball; they did a great job making plays, as they moved it down the field. We ended up being the team that turned it over twice," stated Munchak.

The Titans took the first drive of the game 73 yards in five plays to score on a 1 yard run by Shonn Greene.

With 6:52 left in the second quarter, the Titans were ahead 21-10. That's when Manning led the Broncos on a 81 yard scoring drive capped with an 8 yard touchdown grab by tight end Julius Thomas.

On their next drive, the Titans go three and out, giving the ball back to Denver with 0:52 seconds remaining. Manning is able to move Denver down to the Tennessee 46 with 0:03 seconds remaining. Prater then comes on to kick a NFL record setting 64 yard field goal cutting the Titans lead to 21-20.

The Broncos take the opening drive of the second half down the field for a touchdown. Manning connected Demaryius Thomas for a 4 yard touchdown.

On the Titans first possession of the third quarter, a Ryan Fitzpatrick pass intended for tight end Taylor Thompson is tipped and intercepted by Terrance Knighton. Denver moves the ball down to the Titans 1 yard line where Knowshon Moreno takes the ball up the middle for the score. The Broncos gained a quick 34-21 lead and never looked back.

For Tennessee, Ryan Fitzpatrick completed 13 of 24 attempts for 172 yards, an interception and a touchdown. He also ran one time for 4 yards.

Chris Johnson had 46 yards and a touchdown on 12 carries. Shonn Greene ran 9 times for 46 yards and two touchdowns.

Justin Hunter led the Titans on receiving with 114 yards and a touchdown on 4 catches. Nate Washington had two grabs for 24 yards. Kendall Wright grabbed two balls for 17 yards.

Peyton Manning threw for 397 yards and four touchdowns on 39 completions out of 59 attempts for Denver. Manning also set a franchise record with the 39 completions.

"Threw the ball pretty well. On offense, I felt like we had a pretty good plan early. Two weeks in a row, we found ourselves down 7-0. Then they got the kickoff return, which was similar to last week. Guys did a good job staying calm on the sideline and executing the plan," said Denver quarterback Peyton Manning. "Matt [Prater's] kick at the end of the half was awesome. I'm really happy for him. Really just a momentum boost for us. It felt like even though we were down one, it was tied or almost like we had the lead. To get that field goal and get points knowing we were going to get the ball at the beginning of the second half I thought was really critical."

Knowshon Moreno ran for 78 yards and a touchdown on 14 carries. He also caught 6 balls for 31 yards. Montee Ball carried the ball 15 times for 77 yards and a touchdown. He also had 10 yards on 3 catches.

Eric Decker led all receivers with 117 yards and a touchdown on 8 receptions. Demaryius Thomas caught 7 balls for 88 yards and a touchdown. Before leaving the game with an injury, Wes Welker had 5 receptions for 61 yards and a touchdown.

"Things haven't gone our way in some games this year. We've been in all of our games this year, again, a play here, a play there, it creates the problems," said Munchak. "The expectations for all NFL teams are much greater than to be close but not get it done, but again, next week we have Arizona. It's a big game for Arizona. We know they're in the playoff hunt. We need to win some games at home. We have two at home. Of the last three, we need to win all three and finish the best we can as 8-8."

The Tennessee Titans return home to LP Field Sunday, December 15th to face the Arizona Cardinals. Kick off is at 3:25pm CST.
Box Score
| | | | | | |
| --- | --- | --- | --- | --- | --- |
| | 1 | 2 | 3 | 4 | Final |
| Tennessee Titans | 14 | 7 | 7 | 0 | 28 |
| Denver Broncos | 10 | 10 | 14 | 17 | 51 |
Tennessee Titans
Passing
CP/AT
YDS
TD
INT
R. Fitzpatrick
13/24
172
1
1
Rushing
ATT
YDS
TD
LG
S. Greene
9
46
2
28T
C. Johnson
12
46
1
18
R. Fitzpatrick
1
4
0
4
Receiving
REC
YDS
TD
LG
J. Hunter
4
114
1
57
N. Washington
2
24
0
16
K. Wright
2
17
0
13
C. Johnson
2
9
0
23
M. Preston
1
6
0
6
V. Shiancoe
2
2
0
3
Fumbles
FUM
LOST
REC
YDS
C. Johnson
1
1
0
0
Kicking
FG
LG
XP
PTS
R. Bironas
0/0
0
4/4
4
Punting
NO
AVG
I20
LG
B. Kern
4
43.5
0
62
Kickoff Returns
NO
AVG
TD
LG
L. Washington
5
41
0
95
Punt Returns
NO
AVG
TD
LG
L. Washington
0
0
0
0
Denver Broncos
Passing
CP/AT
YDS
TD
INT
P. Manning
39/59
397
4
0
Rushing
ATT
YDS
TD
LG
K. Moreno
14
78
1
25
M. Ball
15
77
1
15
P. Manning
3
-1
0
0
Receiving
REC
YDS
TD
LG
E. Decker
8
117
1
24
D. Thomas
7
88
1
38
W. Welker
5
61
1
30
J. Tamme
4
47
0
15
J. Thomas
5
35
1
12
K. Moreno
6
31
0
13
M. Ball
3
10
0
11
J. Dreessen
1
8
0
8
Fumbles
FUM
LOST
REC
YDS
M. Adams
0
0
1
0
V. Miller
0
0
0
0
Kicking
FG
LG
XP
PTS
M. Prater
3/3
64
6/6
15
Punting
NO
AVG
I20
LG
B. Colquitt
2
32.5
2
36
Kickoff Returns
NO
AVG
TD
LG
A. Caldwell
3
27
0
34
O. Bolden
2
22
0
25
Punt Returns
NO
AVG
TD
LG
W. Welker
3
8
0
10
E. Decker
1
2
0
2
Sections
News
Topics
Arizona Cardinals, Chris Johnson, Demaryius Thomas, Denver Broncos, Eric Decker, Julius Thomas, Justin Hunter, Kendall Wright, LP field, Matt Prater, Mike Munchak, Mile High Stadium, Nashville TN, Nate Washington, National Football League, NFL, Peyton Manning, Ryan Fitzpatrick, Shonn Greene, Taylor Thompson, Tennessee Titans, Titans, Wes Welker