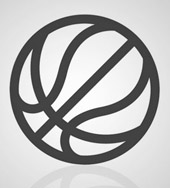 Clarksville, TN – Wins became even more crucial in week five as Clarksville area teams dove headfirst into conference play.
It was business as usual for most of the teams at the top of the rankings, but some teams who started slow stepped up for the conference games.
Only a few games remain before the holiday break and a chance for everyone to recharge.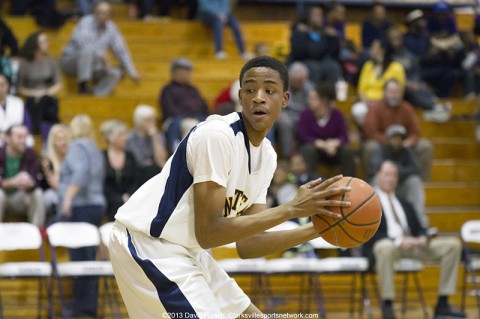 Girls Basketball
The Clarksville High Lady Wildcats took full advantage of conference play this week, earning wins against the Northwest Lady Vikings and the Kenwood Lady Knights. They are now one of two teams undefeated in the conference. Ta'Tayana Outlaw scored 19 points in the win over the Lady Vikings.
The Rossview Lady Hawks remain the queens of the court with two more solid wins.
West Creek, Kenwood and Henry Co. all split games this week and are battling in the middle of the pack, one game behind the Lady Hawks and Lady Wildcats in the conference. Kenwood's Alonja Thomas scored 30 points against West Creek on Friday.
Northwest, Springfield and Clarksville Academy continue to struggle. None of the teams has a win in the conference.
The Montgomery Central Indians picked up two wins this week, one against the Clarksville Academy Lady Cougars.
High Scorers:
Alonja Thomas 30 against West Creek Friday, December 13th.
Sepe Moore 20 against Rossview Friday, December 13th.
Ariana Prather 19 against Northwest Tuesday, December 10th.
Records:
10-AAA
Rossview 7-0 3-0
Clarksville 3-5 3-0
West Creek 4-5 2-1
Kenwood 3-4 2-1
Henry Co. 3-5 2-1
Northeast 2-7 1-3
Northwest 1-8 0-4
Springfield 0-9 0-3
10-A
Clarksville Academy 0-8 0-3
11-AA
Montgomery Central 4-3 1-1
Boys Basketball
The Kenwood Knights remain at the top of the conference with the best overall and conference records.
In an overtime nail-biter, the Rossview Hawks pulled off a clutch conference win over the Eagles Friday. The win improved the Hawks to 2-1 in the conference, currently a tie with Henry County.
The Clarksville High Wildcats earned their first conference win over the Northwest Vikings Friday. The Vikings have yet to win a conference game.
Both West Creek and Springfield split games this week.
The Montgomery Central Indians won two games this week. They defeated Clarksville Academy and earned a conference win against Fairview.
High Scorers:
Jachin Almon 18 pts against Northwest Tuesday, December 10th.
Julian Thompson Clay 23 pts against Northeast Friday, December 13th.
Daniel Norl 26 against West Creek Friday, December 13th.
Records:
10-AAA
Kenwood 6-1 2-0
Henry Co. 5-3 2-1
Rossview 3-4 2-1
Northeast 5-5 2-2
West Creek 3-7 1-1
Springfield 3-4 1-2
Clarksville 1-6 1-1
Northwest 2-6 0-2
10-A
Clarksville Academy 3-5 1-2
11-AA
Montgomery Central 5-3 2-0
To insure your team's information is posted in the weekly recap please send records and scores via e-mail to Marlon Scott at