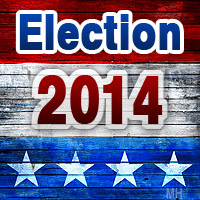 Clarksville, TN – There has been considerable discussion and talk at the "grassroots level" in recent weeks about the possibility of developing a Downtown Urban Park on the block (surrounded by 2nd, 3rd, Main and Legion Streets) now occupied by the building that was once the former Bank of America.
This property is currently for sale. As of this release, no official presentation of the idea or concept has been presented to the city for consideration.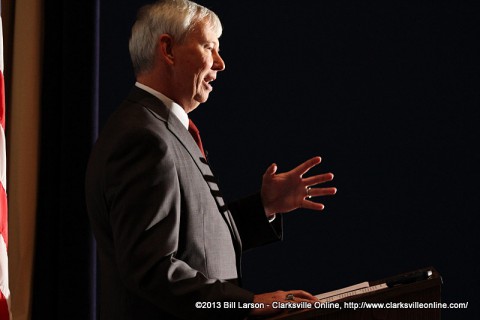 I wish to go on the record for being in support of this concept as it integrates seamlessly into my Downtown Development Plan, which I announced publicly on February 14th, 2014.
Such an urban park would generate opportunities for more community events in the downtown area and provide a green space from which surrounding and outlying blocks of central downtown can be reshaped with new mixed-used development.
An inviting atmosphere of the urban park would encourage new residential and small business development in the downtown area.
However, as part of an overall development plan this would only be the first step in reenergizing our downtown area. This cannot be a "one and done" project for downtown. Across from this property on Legion Street sits the downtown Clarksville Transit Center and the parking garage underneath it. Repeated attempts to correct seepage issues, which have damaged cars parked in the lower garage, have failed.
Thus, many of the parking spots are unusable. Additionally, due to traffic and growth this is no longer the best location for the current Transit Center. There have been discussions that it is time to move the Transit Center. Moving the Transit Center and using the existing space for a private mixed-used development center should be a part of, or a follow-up to, the urban park concept.
The approval and implementation of these concepts based on detailed plans of action with associated deadline dates would end countless years of "talking" about wanting to reenergize downtown and would actually implement steps to do it.
I look forward to being actively engaged in making this concept a reality.