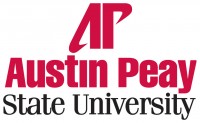 Clarksville, TN – Tennessee state Representative Joe Pitts often refers to himself as "a proud 1980 graduate of Austin Peay State University," and on May 9th, he'll return to his alma mater to deliver the keynote address at the University's 85th Spring Commencement.
He will speak at both commencement events, at 9:00am and 2:00pm, in the APSU Dunn Center.
A Clarksville native, Pitts is in his fourth term serving the people of District 67 in the Tennessee House of Representatives.
He is a graduate of the Institute for Organizational Management at the University of Georgia and the Emerging Political Leaders program at the University of Virginia.
Pitts serves on the House Education Committee and sub-committee, the Insurance and Banking Committee, the Ethics Committee and the Fiscal Review Committee. Outside his service in the Tennessee General Assembly, he is vice president of Planters Bank in Clarksville.
Pitts is a fitting speaker for this year's ceremony because he strongly believes in the promise of public education. He devotes his community service to education and veterans related organizations, including the Clarksville-Montgomery County Education Foundation, the Austin Peay State University Foundation, the APSU Martha Dickerson Eriksson College of Education STEM Center Advisory Board, the APSU School of Nursing Advisory Board and the Tennessee Patriot Fund.
The University will award 1,132 degrees during the Spring Commencement. In 2008, APSU began hosting two graduation ceremonies to accommodate the University's growing number of graduates. The first ceremony, featuring candidates from the College of Arts and Letters, the College of Science and Mathematics and the School of Technology and Public Management, will begin at 9:00am.
The second ceremony, featuring degree candidates from the College of Behavioral and Health Sciences, the College of Business and the Martha Dickerson Eriksson College of Education, will begin at 2:00pm.
APSU offers a free live Web cast of each commencement ceremony. A link to the Web cast will be made available within 24 hours of each ceremony. The ceremonies also will be broadcast live on Magic 91.9 WAPX-FM, a broadcast service of the APSU Department of Communication.
For more information, visit www.apsu.edu/commencement .