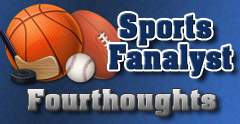 Clarksville, TN – I play fantasy football, baseball and basketball, but I am not addicted to playing fantasy sports games. I can stop, cold turkey, anytime I want to…right after fantasy tennis season is done. Here are my FourThoughts for this week.
U.S. Survives Group of Death
The U.S. Men's Soccer team lost to Germany Thursday afternoon, 1-0, in their last game of group competition in the 2014 FIFA World Cup, and fans of the team across America cheered.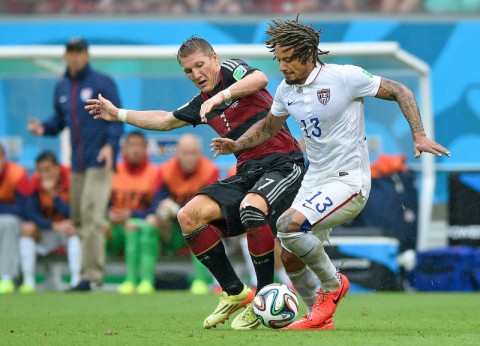 We were all cheering because at the same time we were losing to Germany, Ghana was losing to Portugal, 2-1. The loss ensured the U.S. team would advance to the knockout stage of the World Cup, something every expert analyst and even new coach Jurgen Klinsmann doubted was possible.
It was not pretty, but it was exciting to watch. Only in soccer will a team go 1-1-1 in three games and that is enough to advance in tournament competition, invoking adoration from devoted fans. It is a prime example of why soccer is both unique and difficult for Americans to get into.
The U.S. team's next obstacle is a star studded Belgium team who they have both beaten and lost to before. Due to their up and down play in group competition, it is almost impossible to predict how the U.S. will play against Belgium. However, I have no doubt it will be fun to watch.
U.S. plays Belgium Tuesday, July 1st, 3:00pm CT.
Vanderbilt Wins First College World Series Title
Before heading to my favorite sports bar to watch the World Cup Thursday morning, I stayed up late to see Vanderbilt Commodore junior center fielder John Norwood smack a 97 mph fastball over the left field fence to break a 2-2 tie in the top of the eighth inning.
It was the shot heard across Tennessee. Norwood's homer gave the Commodores the 3-2 win over Virginia and made history. The Commodores are the best college baseball team in the country.
It was just Norwood's third homerun of the season and only the second homerun hit in that stadium. It was also a sweet finish to an incredible season. Congratulations Commodores.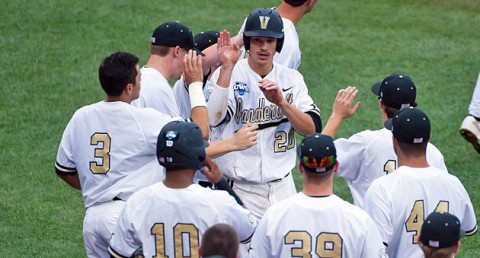 Wiggins Tops Deep 2014 NBA Draft
With the first pick in the 2014 NBA Draft, the Cleveland Cavaliers picked Kansas freshman shooting guard Andrew Wiggins and for the next couple of hours I debated, laughed and speculated with friends via text and twitter about the impact of this year's crop of draftees.
Naturally, only time will tell how good this draft class really is, but at first glance, it was hard not to agree that this was the deepest draft in at least 9 years.
Wiggins was one of six freshmen taken in the top 10, not including Dante Exum a 19-year old Aussie point guard didn't play any college basketball drafted fifth. Exum was one of two international players picked in the top 10. Two sophomores and UL Lafayette junior point guard Elfrid Payton rounded out the rest of the top 10 picks
Wiggins made it two straight years a Canadian born player was drafted number one.
As usual, the draft was full of surprise picks and trades. Players rose and fell making fans and experts like myself scratch our heads and laugh like mad scientists.
Six different teams had multiple picks in the first round, including the 76ers who had two picks in the top 10, both spent on players who won't actually be able to play for the team for a while.
While I still believe the NFL draft is the best on TV as a fan, because of the immediate impact most of the drafted players will have on franchises, the NBA draft is an irresistible soap opera for analysts and this year's event had me on the edge of the seat with popcorn.
Silver Doing Everything Right
The highlight of the draft came before the 16th pick when new NBA Commissioner Adam Silver announced the NBA was honoring Isaiah Austin by ceremoniously drafting him.
Austin, a center from Baylor, was a draft prospect looking forward to being picked Thursday night by a NBA team last week. However, he was told his basketball career had to end because he was diagnosed with the genetic disorder, Marfan syndrome.
According to Austin, after hearing about his diagnosis, Silver contacted him and invited him to the draft as his special guest where he would be honored.
The gesture was a poignant moment that boosted an already popular Silver who has been widely commended for his recent swift and decisive action against Donald Sterling.
Silver was welcomed at the opening of the draft with unanimous applause and got continued positive support as he announced each of the first round picks. The beginning of Silver's reign as commissioner is unblemished so far.
It's good to be the king.
"Champions keep playing until they get it right." – Billie Jean King