APSU Sports Information Office

Coral Springs, FL – Three Austin Peay State University women's golfers, graduated senior Rachel Deaton, rising senior Meghan Mueller and rising junior Jessica Cathey, have been named to the Women's Golf Coaches Association (WGCA) All-American Scholars list.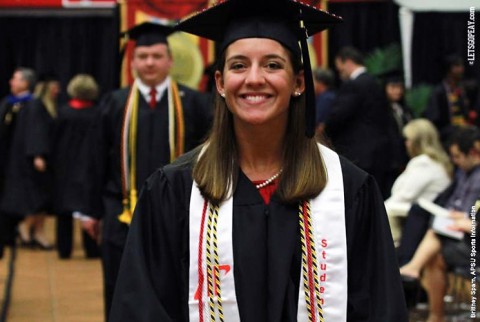 That was announced Tuesday. In total 664 golfers from Division I, II and III were recognized.
To earn such honors, announced today with a total of 664 women's collegiate golfers recognized with this prestigious honor. The criteria for selection to the All-American Scholar Team are some of the most stringent in all of college athletics, including a 3.50 GPA for the year.
Deaton, who graduated in May with a double major in computer science (information systems) and accounting, had a 3.8029 GPA for the year. Meanwhile, Mueller, a Communication Arts: S
ports Broadcasting major, had a 3.839 GPA for the year, while Cathey a business management major, owned a 3.718 GPA for the 2013-14.
"It has always been our team philosophy to put academics first," Lady Govs golf coach Sara Robson said. "I am proud of the hard work all our girls do on and off the course and to ensure success in the classroom– make graduating a priority. They are examples of what it means to be 'student' athletes."