Clarksville, TN – On August 6th, 2014, Detectives with the Clarksville Police Department's Special Operations Unit made an arrest in the August 15th, 2013 murder of 38 year old Daniel Lamar Reed.
Reed was found deceased on the parking lot of Northwest High School from a gunshot wound.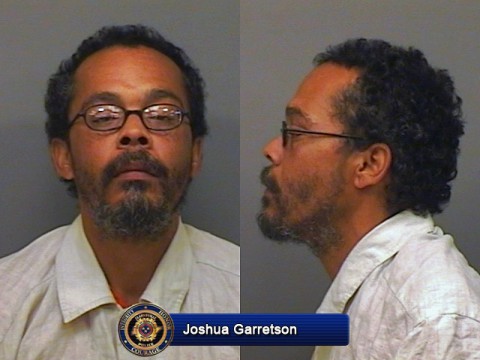 After a yearlong investigation, 40 year old Joshua Nelson Garretson, from Clarksville, was taken into custody at his residence on a Grand Jury indictment for 1st degree murder and tampering with evidence.
Garretson is currently being held in the Montgomery County jail on a $250,000 bond. This is still an ongoing investigation.
If anyone has any information in reference to this case, please contact the lead investigator, Detective Mike Ulrey, at 931.645.0656 Ext. 5483.
Joshua Garretson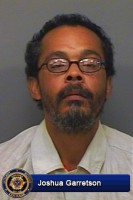 Name: Joshua Nelson Garretson
Date of Birth: 5/ 4/ 74
Gender: M
Race: B
Address: 343 LaFayette Point Circle, Clarksville, TN
Arresting Officer: Michael Ulrey
Charged With: Murder – 1st Degree/Felony Murder, Evidence – Tampering with or Fabricating
Booked Into: Montgomery County Jail
Bond: $250,000.00