Tennessee Titans (0-0) vs. Green Bay Packers (0-0)
Saturday, August 9th, 2014 | 7:00pm CDT
Nashville, TN | LP Field | TV: WKRN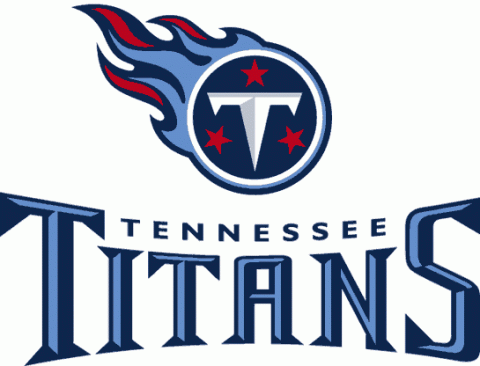 Nashville, TN – The Tennessee Titans (0-0) open their 2014 preseason this week, welcoming the defending NFC North Champion Green Bay Packers (0-0) to LP Field (capacity 69,143). Kickoff is scheduled for 7:00pm CDT on Saturday, August 9th.
Fans are encouraged to participate in the LP PENCIL Box School Supply Drive at the game. LP PENCIL Box, a collaborative non-profit venture between PENCIL Foundation and LP Building Products, offers Nashville Metro teachers the opportunity to acquire school supplies for the city's most in-need children.
Collection locations will be positioned outside of LP Field to collect items from erasers and pencil boxes to hand sanitizers, colored pencils, pens and rulers.
The game will be televised regionally on the Titans Preseason TV Network, including flagship WKRN-Channel 2 in Nashville. Cory Curtis will handle play-by-play duties while former Titans running back Eddie George provides analysis. Audra Martin will report from the sidelines.
The Titans Radio Network, including Nashville flagship 104.5 The Zone, will broadcast the game across the Mid-South with the "Voice of the Titans" Mike Keith, analyst Frank Wycheck and game day host Rhett Bryan.
First Preseason Game Under Ken Whisenhunt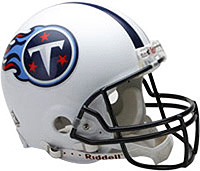 For the first time, the Titans are led into the preseason by Ken Whisenhunt, who became the 17th head coach in franchise history and the third in the "Titans era" on January 13th. He arrives in Tennessee with 17 years of NFL experience as a coach and nine seasons as a player. He got his start in coaching as an assistant at Vanderbilt University from 1995 to 1996.
In 2013, Whisenhunt was named Assistant Coach of the Year by the Professional Football Writers of America after a successful one-year stint as offensive coordinator for the San Diego Chargers. Under his direction, the Chargers had the NFL's fifth-ranked offense (393.3 yards per game) and the league's top offense on third down (49.0 percent). Quarterback Philip Rivers' 105.5 passer rating matched the highest rating of his career and placed fourth among NFL signal callers.
His first stint as a head coach was with the Arizona Cardinals from 2007 through 2012. He won a franchise-record 49 games and led the team to a pair of NFC West titles and their first NFC Championship.
In addition to Whisenhunt, several players are scheduled make their Titans preseason debuts.
Early in the offseason, the Titans reached deals with a half-dozen free agents who could figure prominently in the their plans for 2014: Denver Broncos linebackers Wesley Woodyard and Shaun Phillips, Kansas City Chiefs running back Dexter McCluster, Pittsburgh Steelers defensive lineman Al Woods, San Diego Chargers quarterback Charlie Whitehurst and Baltimore Ravens tackle Michael Oher.
Those six players account for 37 NFL seasons, 15 playoff seasons and three Super Bowl appearances.
Additionally, the Titans drafted six players in May who could see their first action in a Titans uniform this week, including first-round offensive lineman Taylor Lewan (11th overall pick from the University of Michigan) and second-round running back Bishop Sankey (42nd overall from Washington).
Starting quarterback Jake Locker heads into his fourth NFL season. The former first-round pick appeared in seven total games in 2013, completing 111 of 183 passes for 1,256 yards, eight touchdowns, four interceptions and a passer rating of 86.7.
At the time of his season-ending foot injury, he ranked fourth in the NFL in third-down passer rating (103.7) and eighth in the league in fourth-quarter passer rating (105.9). He helped get the Titans off to a 3-1 start in the first month, during which time the offense did not commit at turnover.
The Green Bay Packers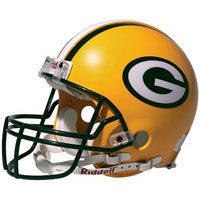 The Packers are looking to defend their third consecutive division title. In 2013, they battled to an 8-7-1 finish, edging the 8-8 Chicago Bears for first place in the NFC North. The Packers' season came to an end with a loss to the San Francisco 49ers in the Wild Card round.
Under head coach Mike McCarthy, they have made the playoffs in six of their last eight seasons. McCarthy's .637 winning percentage (including playoffs) ranks fourth among all active NFL coaches (minimum 60 games).
Aaron Rodgers enters his 10th NFL season and his seventh as Green Bay's full-time starter at quarterback. The 2011 NFL MVP is the NFL's all-time career leader in passer rating (104.9).
Titans-Packers Series At A Glance
Overall series (regular & postseason): Titans lead 6-5
Regular season series: Titans lead 6-5
Postseason series: None
Total points: Titans 253, Packers 244
Current streak: One wins by Packers
Titans at home vs. Packers: 2-3
Titans on road vs. Packers: 4-2
Longest winning streak by Titans: 3 (2001-08)
Longest losing streak by Titans: 2 (1992-98)
Titans vs. Packers at LP Field: 2-0
Last time at LP Field: Packers 16 at Titans 19 in OT (11/2/08)
Titans vs. Packers at Lambeau Field: 4-2
Last time at Lambeau Field: Titans 7 at Packers 55 (12/23/12)
First time: Packers 23 at Oilers 10 (11/19/72)
Ken Whisenhunt's record vs. Packers: 1-2 (incl. 1-0 postseason)
Mike McCarthy's record vs. Titans: 1-1
Ken Whisenhunt's record vs. Mike McCarthy: 1-2 (incl. 1-0 postseason)
Titans-Packers Series History
There have been only 11 all-time matchups in the regular season between the Titans and Packers. The Titans, who hold a 6-5 advantage in the series, have won the only two meetings that have been played at LP Field.
Overall, each team has fared better on the road than at home against the other, with the Titans owning a 4-2 record at Lambeau Field and the Packers building a 3-2 record at Houston/Tennessee. The trend began with the first ever Oilers-Packers game on November 19th, 1972, three seasons into the NFL-AFL merger. In that game, played at the Houston Astrodome, the Packers won 23-10.
The Titans and Packers last met on December 23rd, 2012 at Lambeau Field. Packers quarterback Aaron Rodgers passed for 342 yards and three touchdowns and rushed for another score, as his team coasted to a 55-7 victory. It became the third largest margin of defeat in Titans/Oilers history.
The last time the Titans and Packers met in the regular season at LP Field was November 2nd, 2008. Rob Bironas made a 41-yard field goal in overtime to give the Titans the win after hitting the upright on a 47-yard attempt at the end of regulation.
The two clubs have played nearly as many times in the preseason as the regular season. In 10 matchups, the Titans lead the preseason series 7-3. Beginning in 2002, the Titans and Packers met in eight consecutive preseasons, with the Titans earning a 6-2 record in those games.
Titans-Packers: The Last Meeting
Tennessee Titans 7 at Green Bay Packers 55
Sunday, December 23rd, 2012
Lambeau Field, Green Bay, WI
| | | | | | |
| --- | --- | --- | --- | --- | --- |
| | 1 | 2 | 3 | 4 | Final |
| Tennessee Titans | 0 | 0 | 0 | 7 | 7 |
| Green Bay Packers | 14 | 6 | 14 | 21 | 55 |
The Packers controlled play on both sides of the line of scrimmage and defeated the Titans by a final score of 55-7 at Lambeau Field.
Packers quarterback Aaron Rodgers posted a passer rating of 125.1, completing 27 of 38 passes for 342 yards and three touchdowns without throwing an interception. Rodgers also scored one of the team's four rushing touchdowns.
Meanwhile, Titans signal caller Jake Locker struggled to solve the Packers defense. He was 13-of-30 passing for 140 yards, a touchdown and a pair of interceptions (41.0 passer rating). The Packers sacked him seven times, taking advantage of an offensive line that was without several starters due to injuries.
The Titans were kept off the scoreboard until less than two minutes remained in the game. Locker and wide receiver Kenny Britt connected for a 39-yard pass, and on the next play, they combined again for a two-yard score.
It capped a day in which the Packers outgained the Titans 460 yards to 180 and had 28 first downs to the Titans' 10. The Titans converted four of 15 third-down attempts (27 percent) and missed converting on two fourth downs. The 48-point loss qualified as the third-highest margin of defeat in Titans/Oilers history.
After consecutive three-and-outs by the Titans to begin the game, the Packers recorded the contest's first points at the end of a six-play, 56-yard drive. Rodgers put them on the scoreboard with a six-yard touchdown run.
It took Green Bay little time to produce another touchdown. The Packers forced another three-and-out, and Brett Kern's third punt of the day traveled only to the Tennessee 43-yard line. Three plays later, Rodgers found receiver Randall Cobb for a 20-yard touchdown pass.
The Packers then victimized Locker on consecutive interceptions.
Locker got the Titans their initial first down of the game with a 22-yard run, but his next pass, intended for Britt, was intercepted by cornerback Sam Shields at the Green Bay 21-yard line.
Defensive tackle Mike Martin's sack on third down forced a Packers punt, but once again, the Packers defense stymied the Titans offense before they could sustain a drive. Locker's pass went off the hands of receiver Damian Williams, and linebacker Erik Walden was there for the interception. That led to a 26-yard field goal by Mason Crosby to put the Packers ahead 17-0.
The Titans sustained a drive at the start of the second quarter. Locker and Williams connected for a first down, followed by runs by Jamie Harper of 13 and nine yards. However, the Titans were stuffed on consecutive third-and-one and fourth-and-one plays.
After the Packers converted a fourth-and-one, Crosby's 48-yard field goal bounced off the right upright but through the posts to give the Packers a 20-0 lead with 4:40 remaining in the first half.
The Packers took the opening kickoff of the second half and drove to make the score 27-0. Starting on the 40-yard line after Rob Bironas' kickoff went out of bounds, they went 60 yards on six plays, concluding with a seven-yard scoring run by tailback DuJuan Harris.
Later in the third quarter, Rodgers directed a seven-play, 71-yard drive. He completed a 21-yard pass to wide receiver James Jones and a 34-yard pass to running back Ryan Grant, which put the Packers at the Tennessee one-yard line. On the next play, Rodgers found wide receiver Greg Jennings at the goal line to make the score 34-0.
They scored three more times in the fourth quarter. First, they capped an 80-yard series with a 12-yard touchdown pass from Rodgers to Jones.
Then, following a 58-yard punt return by Jeremy Ross, Grant scored on a seven-yard run. Finally, Grant wrapped up their scoring with a nine-yard touchdown run.
Titans Tickets
For ticket information, go to www.titansonline.com/tickets , email ticketsales@titans.nfl.com or call 615.565.4200