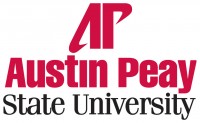 Clarksville, TN – Mike Krause is the type of person who likes a challenge. In the fall of 2006, he completed his bachelor's degree at Austin Peay State University while still serving as a soldier in the 101st Airborne Division.

Eight years later, as executive director of the Tennessee Promise and Drive to 55 Initiative in the Office of Governor Bill Haslam, he is in charge of one of the most ambitious programs in the state's history.

On December 12th, Krause will tackle his next challenge when he returns to his alma mater to deliver the keynote address at the University's Fall Commencement Exercises. He will speak at both commencement events, at 9:00am and 2:00pm, in the APSU Dunn Center.

Krause, an eighth generation Tennessean, served for eight years in the U.S. Army and the Tennessee Army National Guard. He completed three combat tours as a member of the 101st Airborne Division, and he was awarded the Bronze Star Medal during Operation Iraqi Freedom.

After graduating from APSU, Krause went on to earn his master's degree in public policy from Vanderbilt University and serve as assistant executive director at the Tennessee Higher Education Commission.

He is now responsible for the implementation and launch of the Tennessee Promise, the Governor's initiative to provide two years of community or technical college—free of tuition and fees—to graduating high school seniors. In its first year of operation, more than 50,000 Tennessee students applied for the Tennessee Promise.

On December 12th, the University will award 776 degrees during the Fall Commencement. In 2008, APSU began hosting two graduation ceremonies to accommodate the University's growing number of graduates.

The first ceremony, featuring candidates from the College of Arts and Letters, the College of Science and Mathematics and the School of Technology and Public Management, will begin at 9:00am.

The second ceremony, featuring degree candidates from the College of Behavioral and Health Sciences, the College of Business and the Martha Dickerson Eriksson College of Education, will begin at 2:00pm.

APSU offers a free live webcast of each commencement ceremony. A link to the webcast will be made available within 24 hours of each ceremony. The ceremonies also will be broadcast live on Magic 91.9 WAPX-FM, a broadcast service of the APSU Department of Communication.



Sections
Education
Topics
101st Airborne Division, APSU, APSU College of Arts and Letters, APSU College of Behavioral and Health Sciences, APSU College of Business and the Martha Dickerson Eriksson College of Education, APSU College of Science and Mathematics, APSU Department of Communication, APSU News, APSU School of Technology and Public Management, APSU's 91.9 WAPX-FM, Austin Peay State University, Bill Haslam, Bronze Star Medal, Clarksville TN, Drive to 55, Fall Commencement, Mike Krause, Operation Iraqi Freedom, Tennessee, Tennessee Army National Guard, Tennessee Governor, Tennessee Promise, U.S. Army, Vanderbilt University