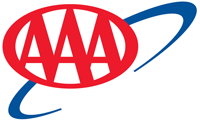 Tampa, FL – The national average price for gasoline rose last week for the first time in four months, snapping the longest streak of declines at the pump on record. The U.S. average for a gallon of regular unleaded declined 123 consecutive days, from September 26th-January 26th, delivering a discount of $1.31 during that period. The average price has risen 2 cents since Tuesday.
"Gasoline prices have finally adjusted to the plunging price of oil," said Mark Jenkins, spokesman, AAA – The Auto Club Group. "Wholesale gas prices rose last weekend, resulting in mild increases at the pump."
The streak of declines are also over in Florida, Georgia and Tennessee. The average price in Florida fell $1.25 during the 120-day streak of declines, which ended Sunday (February 1st).
The Georgia average fell $1.32 during the 116-day streak of declines which ended Tuesday. The Tennessee average fell $1.22 during the 111-day streak of declines which ended January 20th.
"Gas prices could fluctuate in the next couple of weeks, but will likely increase as we move into the spring," said Mark Jenkins, spokesman, AAA – The Auto Club Group. "Prices usually rise between 30-50 cents in the spring, because of higher demand and refinery maintenance, then decline in autumn. There is a chance that prices will not increase as much as in years past, but even if they do, gasoline should remain well below $3.00 for the rest of the year."
Oil prices leveled out this week after months of steep declines. The price of WTI settled at $44.63 on the NYMEX Friday afternoon – 96 cents cheaper than the week before ($45.59), $62.63 cheaper than the peak price last year ($107.26). The global collapse in oil prices has hurt profits within the oil industry, leading to layoffs and idled oil rigs.
Still, U.S. oil production remains at the highest level on record, according to the Energy Information Administration 1983. The EIA forecasts the average price of oil to be $63.00 a barrel this year, which should prevent gas prices from reaching $3.00 a gallon.
Current and Past Price Averages
Regular Unleaded Gasoline
| | | | | | |
| --- | --- | --- | --- | --- | --- |
| | Sunday | Saturday | Week Ago | Month Ago | Year Ago |
| National | $2.056 | $2.054 | $2.035 | $2.240 | $3.281 |
| Florida | $2.074 | $2.071 | $2.083 | $2.345 | $3.335 |
| Georgia | $1.994 | $1.994 | $1.991 | 2.224 | $3.199 |
| Tennessee | $1.898 | $1.896 | $1.885 | $2.083 | $3.084 |