New State Veterans Home prepares to open in Clarksville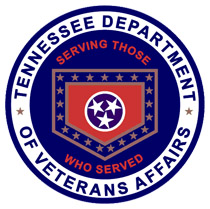 Nashville, TN – Tennessee Department of Veterans Affairs Commissioner Many-Bears Grinder joins the Tennessee State Veterans Homes (TSVH) Board in celebrating the announcement from U.S. News & World Report 2015 which names the Tennessee State Veterans Homes in Murfreesboro, Humboldt and Knoxville among the best in the country.
U.S. News and World Report rated more than 16,000 nursing homes using data research on nursing home safety, health inspection and staffing. The source of the data originates from the Centers for Medicare and Medicaid Services (CMS).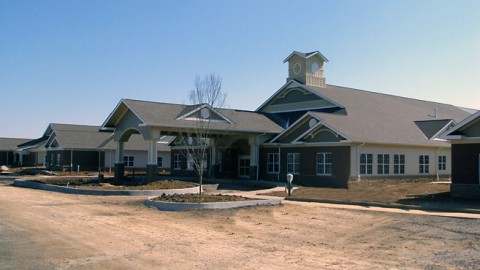 In 2014, CMS issued five star ratings to the Tennessee State Veterans Home in Murfreesboro, the W.D. "Bill" Manning Tennessee State Veterans Home in Humboldt and the Senator Ben Atchley Tennessee State Veterans Home in Knoxville.
"Tennessee State Veterans Home residents are among some of the most fascinating and precious people I have ever met and they deserve the most compassionate and highly qualified care possible," Grinder said. "I applaud the hard working and caring administrators and staff of each home for their commitment to excellence in care."
"The federal rating system has been revamped to raise performance targets for care and I am proud that our staff not only makes the grade, but they make a difference," TSVH Executive Director Ed Harries said. "Raising the bar on quality care is what our residents need and deserve and we are committed to continue this tradition."
"Five stars will get these high quality homes noticed, but it is the residents and their stories of heroism that motivate the staff to offer nothing short of their best," TSVH Board Chair Mayor Rogers C. Anderson said. "The warmth of these homes make them unique, memorable and worthy of national recognition."
The future Brigadier General Wendell H. Gilbert Tennessee State Veterans Home at 250 Arrowood Drive in Clarksville is expected to open in the summer of 2015.
The waiting list for admissions has been opened and interested potential residents can contact Admissions Director Brittany Irvin at 615.895.8850 ext. 1013. Eligibility requirements are listed on the Tennessee State Veterans Home website.
Applications for open positions at the new Clarksville location are now being accepted. Information regarding open positions will be listed on www.tsvh.org and will also be posted at the Tennessee Career Center at Clarksville at 523 Madison Street, Suite B.