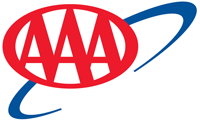 Tampa, FL – Lower gas prices may be on the way for U.S. consumers by this summer if refinery maintenance ends smoothly and crude oil remains relatively cheap. It is even possible that gas prices will return to near $2.00 per gallon in some areas, as long as there are no unexpected problems in the meantime. AAA does not expect the national average to rise above $3.00 per gallon this year.
"There is a real hope that gas prices could drop significantly in time for the busy summer driving season," said Mark Jenkins, spokesman, AAA – The Auto Club Group. "The overall outlook looks good for drivers, and with any luck we will avoid the types of problems that often lead to higher gas prices at this time of year."
Many refineries have completed seasonal maintenance, though unexpected problems could still occur. Many refineries and wholesalers will switch to more expensive summer-blend gasoline by May 1st to meet EPA clean air regulations.
The cost of crude oil is likely to be the most important factor influencing gas prices over the next few months. At the close of Friday's formal trading on the NYMEX, WTI settled at $49.55 per barrel – 68 cents higher than the week before. Many experts believe that crude oil prices may drop further due to abundant supplies, but international conflict, declining production or other issues could result in higher prices.
The framework nuclear deal, reached with Iran last week, could have an enormous impact on oil and gas prices. While it could ultimately take 6-12 months, the agreement would bring an estimated 500,000 barrels per day of additional oil to the global market, which would add more supply to an already well-supplied market and exert further downward pressure on crude prices, which have a major influence on the price of gasoline.
Sunday's national average price for regular unleaded gasoline is $2.39 per gallon. Consumers are paying 3 cents less than last week, 7 cents less than a month ago, and $1.18 less than the same date last year. The national average has now fallen 23 of the past 30 days.
Many drivers are saving $15.00-$30.00 on every trip to the gas station due to lower prices. AAA estimates that American households are saving a total of $400 million per day on gasoline compared to a year ago, which works out to average savings of more than $100 per household per month.
Current and Past Price Averages
Regular Unleaded Gasoline
| | | | | | |
| --- | --- | --- | --- | --- | --- |
| | Sunday | Saturday | Week Ago | Month Ago | Year Ago |
| National | $2.391 | $2.395 | $2.422 | $2.455 | $3.574 |
| Florida | $2.488 | $2.495 | $2.530 | $2.462 | $3.661 |
| Georgia | $2.196 | $2.199 | $2.224 | $2.297 | $3.497 |
| Tennessee | $2.129 | $2.131 | $2.144 | $2.225 | $3.400 |