Written by Guy Webster
NASA's Jet Propulsion Laboratory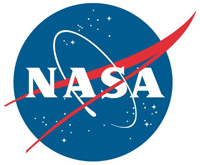 Pasadena, CA – NASA will detail a major science finding from the agency's ongoing exploration of Mars during a news briefing at 8:30am PDT (11:30am EDT) on Monday, September 28th.
The event will be broadcast live on NASA Television and the agency's website.
News conference participants will be:
— Jim Green, director of planetary science at NASA Headquarters
— Michael Meyer, lead scientist for the Mars Exploration Program at NASA Headquarters
— Lujendra Ojha of the Georgia Institute of Technology in Atlanta
— Mary Beth Wilhelm of NASA's Ames Research Center in Moffett Field, California and the Georgia Institute of Technology
— Alfred McEwen, principal investigator for the High Resolution Imaging Science Experiment (HiRISE) at the University of Arizona in Tucson
Members of the public can ask questions during the briefing using #AskNASA.
For NASA TV information, schedules and to view the news briefing, visit:
The event will also be carried live on:
For more information about NASA's journey to Mars: