Further Developing SNHU Women to be prepared for Advanced Positions in Technology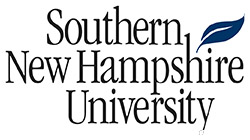 Clarksville, TN – Tara Lovely from Clarksville, an undergraduate student in computer information technology at Southern New Hampshire University (SNHU), has been selected to attend the Grace Hopper Celebration (GHC) of Women.

Held October 14th-16th in Houston, Texas, the GHC is the world's largest technical conference for women in the field and one that is designed to highlight the research and career interests of women in computing.  Senior academic and administrative leaders from SNHU selected 15 students (representing undergraduate and graduate levels), including Lovely to attend the conference.

Featuring top female executives from technology companies such as Facebook, Google, Microsoft and YouTube (among others), the conference will provide an opportunity for SNHU students to network with leaders in the industry as well as their peers.

SNHU is one of few universities sending online students from across the country to the Grace Hopper Celebration.

"We recognize the importance of developing the next generation of female leaders in technology fields," said Gwen Britton, PhD, Executive Director for STEM programs, Southern New Hampshire University.  "Our mission is focused on the success of our students. By offering this opportunity to some of our best and brightest technology students, we can help position them for future growth and success in their selected field."

The conference includes a career fair where SNHU students can network and learn more about available positions, as well as breakout sessions representing several different areas within technology such as data science, security, mobile applications and game design & development.

"We provide career support throughout the entire student experience as well as post-graduation," explained Brian Vas, assistant vice president, Career Advising, Southern New Hampshire University.  "This conference is a great opportunity for our students to apply networking and resume building skills they're learning as a student."
About the Grace Hopper Celebration
The 2015 Grace Hopper celebration, the largest gathering of women in computing in the world, expects 12,000 attendees this year, a 50 percent increase from the previous year. The conference, held in Houston, Texas, takes place October 14th – 16th, 2015. This year's conference features leading technical speakers, career development sessions, awards, a poster session, a hackathon and the industry's largest career fair for women in computing.
About Southern New Hampshire University
Southern New Hampshire University (SNHU) is a nonprofit, regionally accredited, private university with an 80-year history of educating successful professionals. SNHU has a total enrollment of over 70,000 students in more than 200 undergraduate and graduate degree and certificate programs, available online, at our main campus in Manchester, NH, and at our five regional centers in New Hampshire and Maine. The university is regularly recognized with "Best of Business" Awards for best online degree programs, and as a top-military friendly school.
Learn more at www.snhu.edu.
Sections
News
Topics
Clarksville TN, Facebook, Google, Houston TX, Maine, Manchester NH, Microsoft, New Hampshire, Southern New Hampshire University, Tara Lovely, Youtube