Tennessee (4-3) at #18/#21 Butler (7-1)
Saturday, December 12th, 2015 | 1:30pm CT
Indianapolis, IN | Hinkle Fieldhouse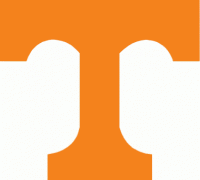 Knoxville, TN – Tennessee brings a historically long 13-day layoff to a close and opens play in the month of December when it travels to Indianapolis to face 18th-ranked Butler on Saturday. Tipoff is slated for 2:30pm ET (1:30pm CT) on Fox Sports 1.
The Vols (4-3) are looking to snap a two-game skid after dropping both games at the Barclays Center Classic during the Thanksgiving holiday. Tennessee's second half rally against George Washington came up just short in a 73-70 loss before dropping an 82-71 decision to Nebraska just 13 hours later.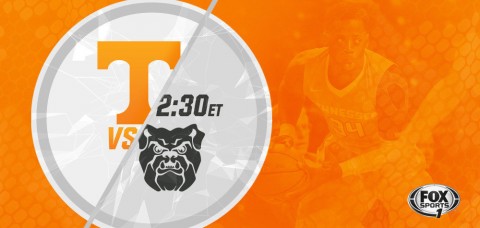 Guard
Kevin Punter
Jr. was named to the All-Tournament team for his efforts in his home city, averaging 23.5 points, four rebounds, 3.5 steals, and three assists in the two games. He shot .519 from the floor for the tournament and played a team-leading 34.5 minutes per game.
Punter's 22.3 points per game over the Vols' first seven games of the season rank second in the SEC. He also ranks second in the conference in steals per game (2.1) and minutes played per game (34.6). Punter ranks among the conference leaders in field goal percentage (.544), 3-point field goal percentage (.412), and 3-point field goals made per game (2.0).
Punter leads a quartet of Vols averaging double figures in the early season. Armani Moore ranks second on the squad with 15.6 ppg to go along with a team-high 7.9 rebounds per contest. Robert Hubbs III, who is doubtful for Saturday's game after undergoing arthroscopic surgery over the break, owns a 15.3 ppg scoring average. Rounding out the group are 10.3 ppg from senior guard Devon Baulkman, who leads the team in made 3-pointers on the season with 18.
UT will be looking to take down a ranked Butler (7-1) squad for the second straight year after it pulled out a 67-55 win over the 15th-ranked Bulldogs in Knoxville last season. Punter scored 18 points in the win and Armani Moore and Derek Reese hit big shots late to give the Vols their first win over a ranked opponent since 2013. Kellen Dunham, the Big East's top returning scorer and the reigning Big East Player of the Week, paced the Bulldogs with 16 points in last year's meeting.
Butler has won each of its last four games, including victories at then-No. 17 Cincinnati and Indiana State last week to vault it back into the top 25. The Bulldogs topped VMI by a 93-66 count on Monday night, giving them three wins during Tennessee's 13-day break.
Butler represents the first of two ranked opponents awaiting Tennessee before the Christmas holiday. Following Saturday's game, the Vols return to Thompson-Boling Arena to face Florida Atlantic on December 16th before traversing the country to take on No. 20 Gonzaga on December 19th.
Indy Connections
Senior Tennessee point guard Kevin Punter Jr. was born and raised in the Bronx (Sedgwick Avenue), and he graduated from Salesian High School in New Rochelle. Myles Turner, the Indiana Pacers rookie who was selected 11th overall in June's NBA Draft, played for Rick Barnes (and Rob Lanier and Chris Ogden) at Texas. Turner is averaging 6.1 ppg this season.
Lady Vols legend, three-time Olympic gold medalist and 10-time WNBA All-Star Tamika Catchings has starred for the Indiana Fever since 2002. Catchings also won the WNBA MVP award in 2011.
The Vols have 12 all-time lettermen from the state of Indiana, including All-Americans Gilbert Huffman (New Castle) and Gene Tormohlen (Holland).
About Butler
Butler (7-1) is in its second season under head coach Chris Holtmann, who led the Bulldogs to a 23-11 record and the third round of the NCAA Tournament last year. Butler is ranked No. 18 (AP) and No. 21 (coaches). The Bulldogs were picked by the Big East coaches to finish third in the league this season (behind Villanova and Georgetown).
Earlier this season, Butler a set a school scoring record during a 144-71 trouncing of The Citadel (November 14th) at Hinkle Fieldhouse. Guard Kellen Dunham is the Big East's top returning scorer from last season (16.5 ppg) and was a preseason All-Big East selection, along with fellow senior teammate Roosevelt Jones.
As a team, Butler is averaging 91.4 points per game while shooting .520 from the field and .376 from 3-point range.
The final game of first-year Vols head coach Rick Barnes' 17-year tenure at Texas came against Butler in last year's NCAA Tournament. The Bulldogs defeated the Longhorns, 56-48, in Pittsburgh.
Last Meeting with Butler
Josh Richardson scored 18 of his 20 points in the second half, and Kevin Punter Jr. added a then-career-high 18 points to lead Tennessee to a 67-55 upset win over No. 15 Butler on December 14th, 2014, at Thompson-Boling Arena. Armani Moore hit some key shots late in the game and finished with nine points and eight boards.
The Bulldogs shot just 33.3 percent from the field, and Tennessee held them to 26.1 percent shooting in the second half (6-of-23). Kellen Dunham scored a team-high 16 points, going 4-of-11 from long distance. Kelan Martin scored 13 points, and Kameron Woods hauled down a game-high 16 rebounds.
Derek Reese made a big 3-pointer from up top with 2:10 left to make UT's lead 61-55, and Richardson hit a jumper a minute later to give the Vols an eight-point lead. UT closed out the game from the free-throw line, connecting on 4-of-5 in the final minute.
The win marked Tennessee's first win over an AP ranked opponent since taking down then-No. 8 Florida, 64-58 on February 26th, 2013.
Playing a game-high 37 minutes, Richardson had a career-high six steals. It was one shy of the school record, and he became the first Vol with six steals since Wayne Chism had six vs. Auburn January 14th, 2010.
Hinkle Fieldhouse: Historic Venue
Butler's famous Hinkle Fieldhouse was constructed in 1928 and underwent a $36 million renovation in the summer of 2014. When the Fieldhouse was originally constructed, it was the largest basketball arena in the United States, and it retained that distinction for more than 20 years. The current capacity after the most recent renovation is 9,100.
The Fieldhouse was named to the National Register of Historic Places in 1983 and declared a National Historic Landmark in 1987. The building housed the U. S. military as a barracks during World War II.
Hinkle hosted the IHSAA championship game from 1928 to 1971, and the venue earned worldwide exposure as the site of the title game in the popular movie "Hoosiers," which was released in 1986.
Vols make rare trip to Indy
Tennessee has only played four games all-time in the city of Indianapolis, and the Vols are 1-3 there. The Vols are 1-1 at the now-demolished Market Square Arena (both 1982 NCAA Tournament games; a victory over SW Louisiana and loss to Virginia) and 0-1 at Lucas Oil Stadium (2014 Sweet Sixteen loss to Michigan).
In their only previous appearance in Hinkle, the Vols lost to Butler, 81-66, on December 20th, 1958. Tennessee center Gene Tormohlen, a native of Holland, Ind., led the Vols with 19 points and eight rebounds. Butler was led by Bill Scott (17 points) and Ken Pennington (16 points).
13-Day Layoff Longest Since 1967
After opening the season with seven games in 16 days, Tennessee (4-3) is in the midst of a 13-day layoff for Fall semester finals. The current 13-day break is the longest for the Vols since the team had 13 days off between December 1st-15th, 1967, when Ray Mears was the head coach.
That year, the Vols posted a 66-42 home win over Illinois in their first game back following the break.
Tennesee Among Nation's Top Shot-Blocking Teams
Tennessee ranks third in the SEC and tied for 17th nationally with 6.1 blocks per game. Senior Armani Moore's team-high 17 blocks places him 29th nationally with 2.43 blocks per game.
Every Vol who has played in a game this season–with the exception of 6-1 guard Detrick Mostella–has blocked at least one shot.
Vols must Rebound on the Road
In its four home games this season, Tennessee owns a +1.3 rebounding margin. In those contests, the Vols average 42.2 rpg while giving up 41.0 rpg. In games away from Knoxville, however, Tennessee owns a -9.0 rebounding margin. In those three games–all losses–UT pulls down just 37.7 rpg, and its opponents average 46.7 rpg.
Hubbs Sidelined
Junior wing Robert Hubbs III underwent an arthroscopic procedure on his right knee December 1st to address chronic swelling issues that have been present since the preseason.
An exact timetable on Hubbs' return is undetermined. He is doubtful for the Vols' game at Butler.