Austin Peay (6-13/4-2 OVC) vs. Eastern Illinois (1-18/0-7 OVC)
Saturday, January 23rd, 2016 | 4:00pm CT
Clarksville, TN | Dunn Center

Clarksville, TN – After picking up its first road win of 2015-16, Austin Peay State University women's basketball team returns home for a quick two-game Ohio Valley Conference homestand when it hosts Eastern Illinois in a 4:00pm, Saturday contest at the Dunn Center.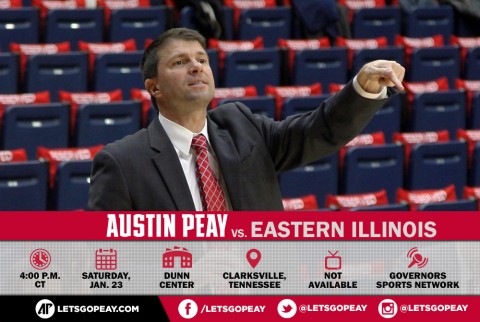 Austin Peay won its first three OVC home games en route to a 3-0 start to league play.
However, the Governors road woes saw it lose back-to-back games to start a three-game road trip before notching a much-needed road win at Morehead State, Wednesday.
The Governors search for an elusive road win came to an end with its 96-75 OVC victory at Morehead State, Wednesday. Austin Peay, which led  for the final 35 minutes of the contest, scored more than 20 points in all four quarters and made 50 percent (34-of-68) of its shots in an impressive offensive display.
Senior guard Tiasha Gray continued her tear through OVC action, posting a APSU-record tying 13 assists at Morehead State in addition to 28 points and six steals. The 13 assists tied a school record set during the 2000-01 season and moved her to 23rd nationally with 5.8 assists per game.
In addition, the Govs front court also did its part offensively, the trio of sophomore forward Sydney Gooch, junior forward Beth Rates and sophomore center Brianne Alexander combining for 40 points and 26 rebounds. Gooch recorded her season's first double-double with a 14-point, 12-rebound night. Alexander added 15 points and Rates chipped in eight points.
Eastern Illinois will be a hungry team when it visits the Dunn Center, seeking to end its 18-game losing streak. The Panthers won their season opener against IUPUI but have not posted a win since, including Wednesday's 69-35 loss to UT Martin.
EIU's offense has struggled particularly in conference play, averaging just 58.9 points per game – 11th in the league ahead of only Jacksonville State. The Panthers are fourth in the league in three-pointers made per game (7.0) and three-point field goal percentage (35.5).
Saturday's contest will be the 42nd meeting between Austin Peay and Eastern Illinois, with APSU holding a 24-17 series edge. Austin Peay swept last season's two-game set and has won three of the last four meetings.
The More You Know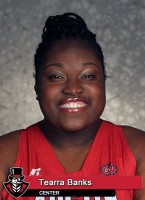 Bank on Banks
Junior center Tearra Banks is in rarified air at the season's halfway point, entering Saturday's game ranked 8th among Division I players in field goal percentage (60.2).
Only one player in APSU history has finished a season shooting better than 60 percent – Gerlonda Hardin, who accomplished the feat all four years she played at Austin Peay and finished her career shooting 61.8 percent from the floor.
Gray Milstone Watch Continues
Senior guard Tiasha Gray became only the fifth APSU women's basketball player to reach the 1,500-point plateau with her 27-point performance at East Tennessee, December 21st, 2015: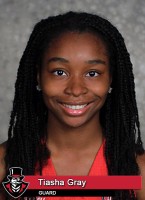 OVC Career Steals | Currently 7th (284)
Next: 288 by Danielle Carson (YSU, 1982-86)
APSU Career Steals | Currently 1st (284)
Previous Record: 243 by Tracie Mason (1987-91)
APSU Career Points | Currently 5th (1,671)
Next: 1,805 by Shondra Maxwell (1986-90)
APSU Career Assists | Currently 3rd (468)
Next: 507 by Jeanne Hinchee (1978-82)
APSU Lady Govs Ledger
Facing one of the nation's toughest nonconference slates (31st ranked) took its toll early as APSU averaged just 59.3 points per game against its 11 Division I opponents. It has popped the lid on its offense in conference action, averaging 80.3 points per game and topping the 80-point barrier four times in its first six games.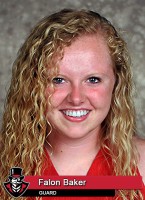 Austin Peay has largely been the Gray and Banks show in 2015-16, with the duo combining to score 623 of the team's 1305 points (47.7 percent). The search for a consistent No. 3 scorer has hindered Austin Peay's offense.
In the Govs 16 Division I contests, Gray has been one of APSU's top two scorers in all 17 while Banks has been one of the top three 13 times.
Among the rest of the roster, six different players have been one of the team's top three, with redshirt freshman guard Falon Baker breaking into the top three seven times.
About the Eastern Illinois Panthers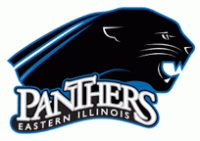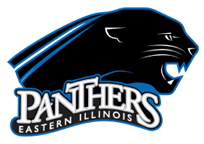 Eastern Illinois has struggled offensively this season and those woes have continued into OVC play. The Panthers bright spot lies beyond the three-point arc where it ranks fourth in both percentage (35.5) and three-pointers made per game (7.0) through seven OVC games.
However, Eastern Illinois ranks 12th among OVC teams in field-goal percentage inside the arc (37.2). Junior forward Erica Brown leads EIU in both scoring (10.5) and rebounding (7.1) this season, making 45.6 percent of her shots. Sophomore guard Grace Lennox is third among OVC point guard with 5.1 assists per game.
An Austin Peay Win Would
Be its third-straight win against Eastern Illinois… Be its fourth-straight home win, its longest home win streak since the 20012-13 season… Make APSU 5-2 in OVC play, its best OVC start since the 2010-11 season.
Make David Midlick 7-13 overall and 5-2 in OVC play in his first season at Austin Peay and 52-29 in his third season as a head coach overall… Make the Govs 457-662 since 1976-77 and 233-332 in OVC action.
Broadcast Information
Austin Peay Radio
Presented by: WAPX 91.9 FM
Play-by-Play: Blake Ball
OVC Digital Network
Presented by: APSU Department of Communications
Play-by-Play: Christian Christenson
Analyst: Guy Patterson
Sideline: Sheridan Black
APSU Lady Govs on the Web
Live Video: www.OVCDigitalNetwork.com
Live APSU Audio: www.LetsGoPeay.com/Listen
Live Statistics: www.PeayStats.com