Clarksville, TN – Deputies with the Montgomery County Sheriff's Office responded to 12 accidents and numerous motorist assists calls in the county today.
One of the accidents occurred on Highway 12 around 12:45pm when a tree fell across the road hitting a vehicle. Despite extensive property damage to the vehicle, the driver was not injured.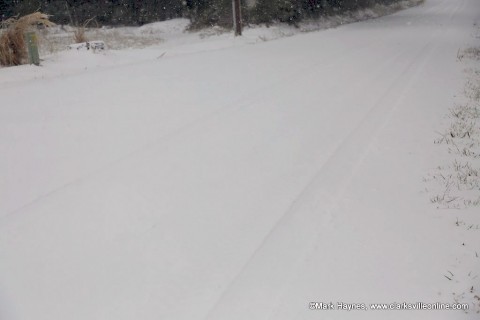 Earlier in the day, I-24 Westbound near the Tennessee Kentucky state line was closed for several hours due to a jackknifed tractor trailer.
"We are still under a winter storm warning until Saturday morning at 6:00am," said Sheriff John Fuson. "We encourage residents to stay off the roads as much as possible."
Deputies will continue to provide assistance to motorists throughout the night. If you find yourself in need of assistance, please call 911.
If you must drive, please remember to practice safe driving tips. Keep a full tank of gas, dress warmly, drive slowly, do not brake suddenly, and keep plenty of distance between you and other vehicle.