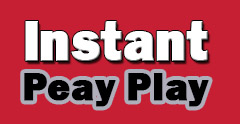 Clarksville, TN – With the calendar switching from January to February, Austin Peay State University basketball standouts Chris Horton and Tiasha Gray enter the final regular-season month of their respective record-breaking careers.
Both arrived on Austin Peay's campus in 2012, Horton from Columbus High School in Decatur, GA; while Gray stayed near home to continue her hoops career after playing at Clarksville High School.
While the pair play different positions for their teams – Horton is a 6-8 center, while Gray is a 5-4 point guard – both have helped re-write the record book, both at Austin Peay and the Ohio Valley Conference.
Horton has been a scoring, rebounding, shot-blocking force for the Governors the last three-and-a-half seasons and is on the verge of recording back-to-back campaigns of scoring double-figure points and recording double-figure rebounds per game in a season after posting the first by any Govs player in 24 years in 2014-15; finishing with a 13.1 points per game and 11.1 rebounds.
He is currently averaging 18.4 points and 12.3 rebounds per game, after the first 24 games of the Govs schedule this year and is only the second Governor in school history to record at least 1,000 career-points and 1,000 career rebounds (Tom Morgan).
Horton has also been the Governors leading shot blocker in each of the past four seasons and his 309 blocks are the most in APSU history – more than 50 more than number two on the list (Chris Lewis/257 blocks).
He will also finish in the top-10 in school history in points, field goal made and free throws made.
Those numbers are also among some of the best in OVC history too, with his current 1,126 career rebounds being the ninth most in conference, while his 309 blocked shots the second most by a OVC in a career.
As a point guard, Gray has been a dominate player on both ends of the floor of the Lady Govs – being an stalwart on offense and defense.
Offensively, she fourth all-time in school history in scoring (currently 1,736 points), fourth in field goals made (634), fifth in three-point field goals made (162) and sixth in free throws made (306). Gray is also third all-time in assists, with 481. She has also tied the school's single-game record in assists (13) this season versus Morehead State.
On the other end of the floor, the current Defensive Player of the Year in the OVC – who recorded the third most steals in a single season in OVC history (110), is also the school's all-time leader in steals with 294.
Gray's steals total is currently tied for the fifth most all-time in OVC history, while her assist total is just shy of being in the top 10 all-time in conference history.
But the final numbers for both players in February are seven, the number of game left in the regular season for both, and three, the number of games remaining at home in the Dunn Center for Horton and Gray.
The pair have their final home games on February 13th (Tennessee Martin), February 20th (Murray State) and February 27th (Southeast Missouri).