Clarksville, TN – Montgomery County Public Health Director Joey Smith ('99) was recently honored for his work in the fight against breast cancer by the Greater Nashville Affiliate of Susan G. Komen for the Cure with his induction into the 2016 Class of Pink Tie Guys.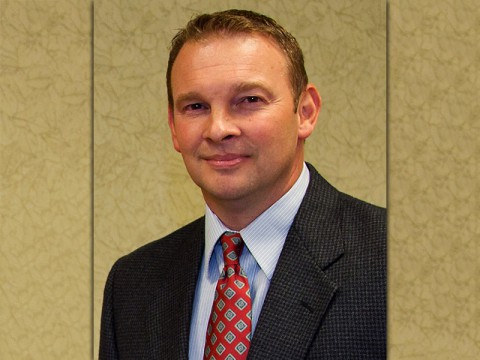 Smith joins a select group of leaders in the corporate and philanthropic sector, as well as athletes, doctors and celebrities who all represent the communities Komen serves, with spheres of influence that can create change and help get closer to finding the cures.
"This wouldn't have been possible if it wasn't for the support of Austin Peay State University, Susan G. Komen, the Tennessee Department of Health, Premier Medical and this community," Smith said.
In Fall 2012, Dr. Patty Orr, director of the APSU School of Nursing, joined with Smith in addressing Montgomery County's position as a bottom 10 county in the state of Tennessee for screening mammograms. The pair co-wrote a grant which resulted in doubling the number of screening mammograms for low-income and uninsured women in Montgomery County. The grant also created a breast health program that includes assessment and education for an underserved local population.
Dubbed "Champions for Breast Health," Smith, as well as APSU faculty, students and nurse practitioners from the Montgomery County Health Department has a team in the Race For The Cure and has provided breast health education and screening mammograms to hundreds of women in the community.
The 2016 class of Pink Tie Guys will be recognized officially at the Pink Tie Party, held Thursday, February 25th, at Jonathan's Green Hills from 5:30pm-8:30pm. Event and ticket information can be found at www.komennashville.org