UT Athletics Department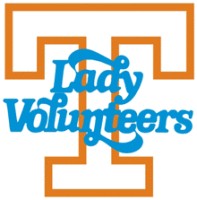 Jacksonville, FL – Diamond DeShields scored 21 points, Bashaara Graves scored 19 and Tennessee upset No. 2 seed Texas A&M in the SEC Tournament quarterfinals, 70-60, on Friday at Veterans Memorial Arena.
DeShields scored 14 points in the second half and her energy on defense helped Tennessee (19-12) limit the Aggies (21-9) to just 35.8-percent shooting. She and Graves each shot 7-of-11 from the floor and they combined to go 11-of-12 from the free-throw line.
Graves collected seven rebounds and was aggressive in the paint, setting the tone in the first half.
The Lady Vols had 24 points off the bench and shot a season-best 91.7 (22-of-24) percent on free throws.
Courtney Williams paced the Aggies with 20 points and Courtney Walker added 12 points. Tennessee did a good job of containing Walker, who averaged 18.3 points per game entering Friday's game. Walker was just 4-of-16 from the floor.
UT controlled the third quarter and led by as much as eight points. The Lady Vols applied pressure with their press throughout the quarter and shot a perfect 9-of-9 from the free-throw line.
Tennessee took a 30-27 lead into halftime thanks to efficient first-half shooting (44.4 percent) and solid defense that forced Texas A&M into difficult shots. Bashaara Graves led all scorers with nine points before the break and DeShields had seven points and five rebounds.
Midway through the second quarter, the Lady Vols went on a 12-5 run and had a 30-25 lead with a minute left in the opening half. Andraya Carter and DeShields had five points each during that run. DeShields knocked down a 3-pointer with 2:44 remaining to break at 23-23 tie and give UT a lead it would hold the rest of the half.
The Aggies scored the first six points of the game before Graves and Mercedes Russell made some baskets in the paint. Texas A&M's Courtney Walker hit a jumper with eight seconds left in the first quarter to give the Aggies a 14-13 lead heading into the second.
Series vs. Texas A&M
Tennessee is 7-2 all-time against Texas A&M and 4-1 against the Aggies at neutral sites. UT avenged a 76-71 overtime loss against Texas A&M on February 7th in College Station.
Friday's game marked the third time in four years that UT and Texas A&M have faced each other in the SEC Tournament.
Bashaara Graves Moves Up The UT All-Time Lists
Bashaara Graves grabbed seven rebounds to push her career total to 999 and pass Mary Ostrowski (994) for fifth place in the Tennessee annals. With 19 points, Graves also moved past Cindy Brogdon (1,458) for 24th on UT's all-time scoring list. Graves now has 1,466 career points.
Graves made her 123rd career start. She is tied with Lea Henry (1979-83) for seventh-most starts in UT history.
Miscellaneous Notes
Jordan Reynolds played in her 100th game and made 50th career start on Friday. DeShields' 21 points marked the 13th time this season a Lady Vol has scored at least 20 points and the seventh time she has done it this year.
Tennessee held Texas A&M to 35.8 percent shooting, marking the 23rd time this season the Lady Vols have held their opponent under 40 percent shooting. The Lady Vols have held 13 of their last 14 opponents under 40 percent. UT held A&M's Courtney Walker, the SEC's leading scorer at 18.3 points per game, to only 12 points on 4-of-16 shooting.
For the fourth time this season, Tennessee did not allow any fast break points. UT did not allow any fast break points in either of its two SEC Tournament games.
The Lady Vols held Texas A&M to 0-of-7 shooting from the 3-point line. The Aggies are 0-of-12 from beyond the arc in two games against Tennessee this season.
Friday's win over No. 15/15 Texas A&M is UT's first win over a ranked team since defeating No. 20/RV Missouri on January 4th.
Up Next
Tennessee will next face the winner of tonight's game between No. 3 seed Mississippi State and No. 11 seed Vanderbilt in the SEC semifinals.
UT faces the MSU-Vandy winner on Saturday evening on ESPNU. Tip-off will be 25 minutes after the conclusion of the first semifinal between top-seeded South Carolina and No. 5 seed Kentucky. That first game starts at 5:00pm ET/4:00pm CT.