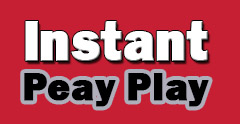 Clarksville, TN – With Austin Peay State University's baseball team elimination from the Ohio Valley Conference Championship Tournament this past Saturday the 2015-16 spring sports semester and overall athletic school year came to an end for the Governors.
Although their third-place finish isn't what the Govs wanted as they went into the tournament, their return to the post season, after falling just short of making the postseason the past two years, is a great starting point for the program and first-year head coach Travis Janssen.
While the Govs lose some key seniors from this year's squad – Patrick Massoni, Josh Wilson, Clayton Smithson and Jared Carkuff among others – Austin Peay also return three of its top four pitchers (Caleb Powell, Michael Costanzo) and six hitters with over 150 at bats in 2016 (Robles, Logan Gray, Chase Hamilton, Dre Gleason, Garrett Copeland and Ridge Smith).
But the baseball team wasn't the only Govs sport in post-season action this past weekend, with women's track and field team's freshman pole vaulter Savannah Amato participating in the NCAA East Preliminary Meet in Jacksonville, FL.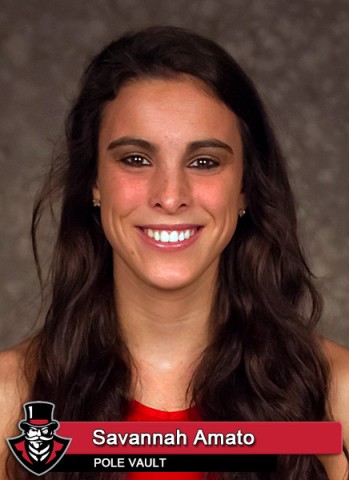 Unfortunately, the Delaware, OH, native wasn't able to make the top-12 heights to qualify for the 2016 NCAA Outdoor Track and Field Championships at Eugene, Oregon, June 8th through 11th.
But the current OVC outdoor champion still has three years in front of her in her APSU career and the experience gained in her trip to the NCAA preliminary meet should be invaluable, with resent history for Austin Peay Track and Field saying that the trip should be the first of multiple trips to the event.
Now the Governors and their fans have just over two months respite before the start of the fall semester schedule and the beginning of the 2016-17 athletic school year.
Soccer will kick-off the fall schedule with an exhibition match at Georgia State on August 14th before opening their regular season on August 19th at Alabama Birmingham.
A week later, on August 26th, volleyball opens its season at East Tennessee State University in the first of four in-season tournaments.
Finally, the opening weekend of September will see the start of football and cross country, with that opening football game at Troy University being the first under new head coach Will Healy – one of the youngest head coaches in the country.